As the ICC World Cup 2023 is underway in India, all the matches throughout the tournament will take place through the length and breadth of the country in 10 different Indian cities including Ahmedabad, Pune, Dharamsala, Lucknow, Hyderabad, Kolkata, Delhi, Chennai, Bengaluru, and Mumbai.
Given the craze and the love that people have for cricket from across the globe, it is for sure that these cities will attract a lot of tourists throughout the tournament.
Bangalore's Chinnaswamy Stadium will host five matches dated October 20, October 26, November 4, November 9 and November 12.
If you plan to visit Bangalore for any of the five matches, here's a guide to essential sightseeing, dining, and other activities in the city.
Must-Visit Attractions
Bangalore Palace: Constructed in 1887 by Chamaraja Wodeyar, Bangalore Palace is a magnificent structure inspired by England's Windsor Castle. With fortified arches, Tudor-style architecture, and lush green lawns, this palace, a true epitome of grandeur, is still inhabited by the royal family. Built by the Wodeyars of Mysore, it stands as one of the prime tourist attractions in Bangalore.
Nandi Hills: Nandi Hills, a serene escape just 60km from the city, stands out as an ideal destination within 100 km of Bangalore. Known for its captivating views, it's a favourite among couples. Originating from rivers Arkavathi and Palar, it's named after the Nandi Temple atop the hill. Perched at 1478 meters above sea level, Nandi Hills offers a delightful climate.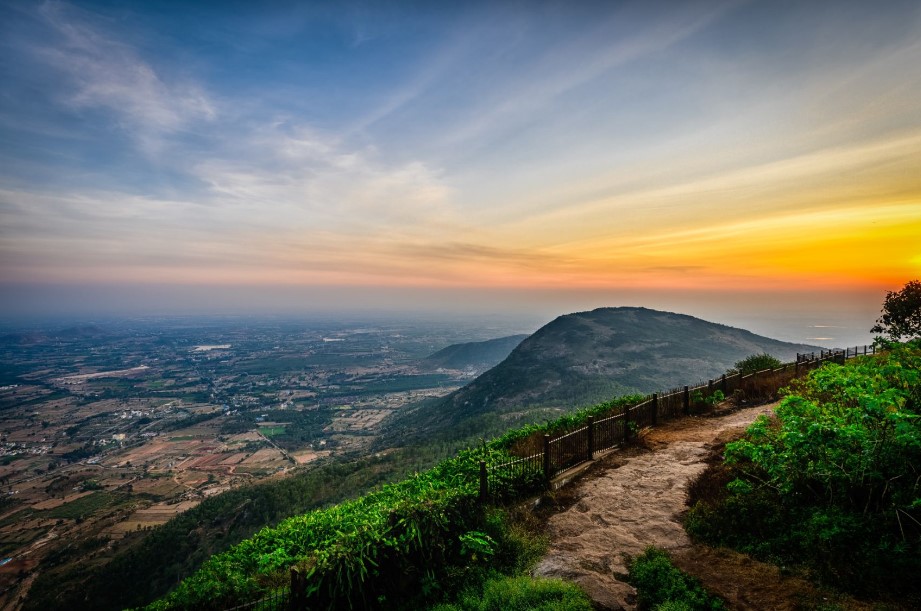 Ulsoor Lake: This scenic lake, spanning 125 acres at the city's core, was built by Kempegowda II. Boating services, managed by the Karnataka State Tourism Development Corporation, enhance the experience. The lakeside walking track adds to the charm of this Bangalore attraction.
Must-Try Foods
Beyond its bustling atmosphere, the city offers a delectable array of street food that you can't resist. Here are some delicacies that you must try in Bengaluru.
Idli, Vada, And Dosa: Bangalore's best street food is undoubtedly the South Indian breakfast – hot idlis, soft vadas, and crispy dosas. Affordable and flavorful, they pair perfectly with hot sambhar and coconut chutney. Don't miss the neer dosa, a Karnataka cuisine essential!
Top Spots: Central Tiffin Room in Malleshwaram, Brahmin's Coffee Bar, Basavanagudi, and numerous roadside stalls on Thindi Beedi at VV Puram
Donne Biryani: It's nearly impossible to find a food lover who doesn't adore this flavorful dish, especially in Bangalore, where you can explore various twists on this popular delicacy. Whether for a spontaneous lunch or a late-night dinner, savoring a good biryani in Bangalore is truly worthwhile.
Top Spots: Gundappa Donne Biryani, Firewood Biryani
Uttapam: Uttapam, a Bangalore specialty, made with onions, rice flour, and tomatoes, resembles dosa but offers a softer texture. Best enjoyed with fresh coconut chutney, this mouthwatering delight is available everywhere from street-side stalls to high-end restaurants in Bangalore.
Top Spots: The Filter Coffee, Madurai Idly Shop, Nandhana Palace, Sai Sagar.
Kulfi Falooda: Kulfi Falooda is a must-try in Bangalore, completing many meals for locals. Whether from a street food vendor or a fancy restaurant, its Southern charm remains, adorned with pistachios and other toppings.
Top Spots: Kulfi And More, Bombay Chowpaty Kulfi