Bollywood actress Kangana Ranaut has taken a potshot of Punjabi actor-singer Diljit Dosanjh and cryptically warned him about getting arrested for "supporting" Khalistanis.
In her following post, the Manikarnika actor wrote, "All those who supported Khalistanis remember next number tumhara hai, pols aa chuki hai, yeh woh waqt nahi hai jab koi bhi kuch bhi karta tha, desh ke saath gaddari ya tukde karne ki koshish ab mehengi padegi (All the supporters of Khalistanis, remember next up is you. The police is here. Your attempt to betray the country or wanting to destroy it will cost you big time)."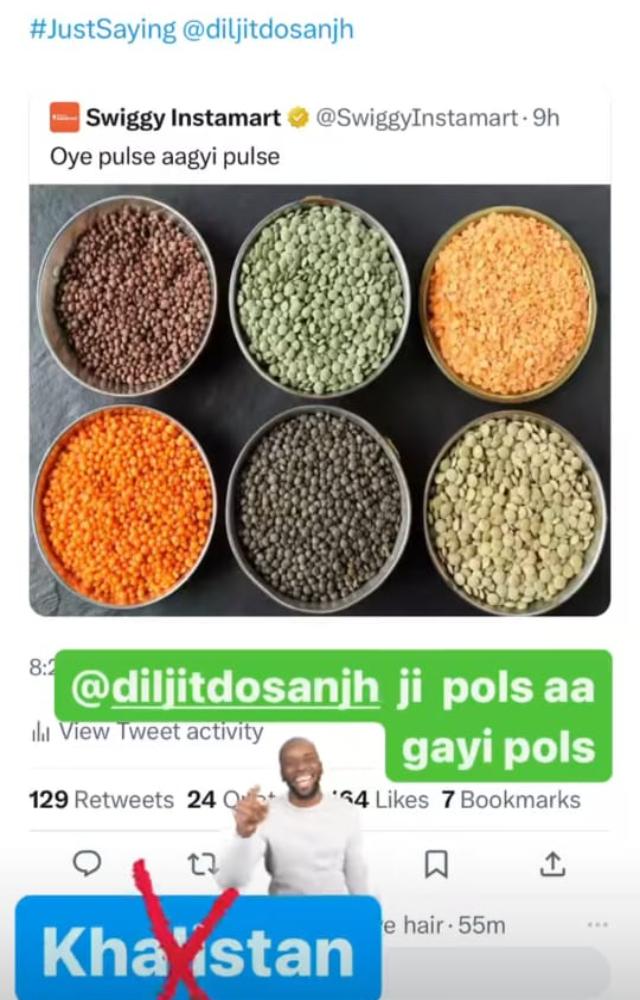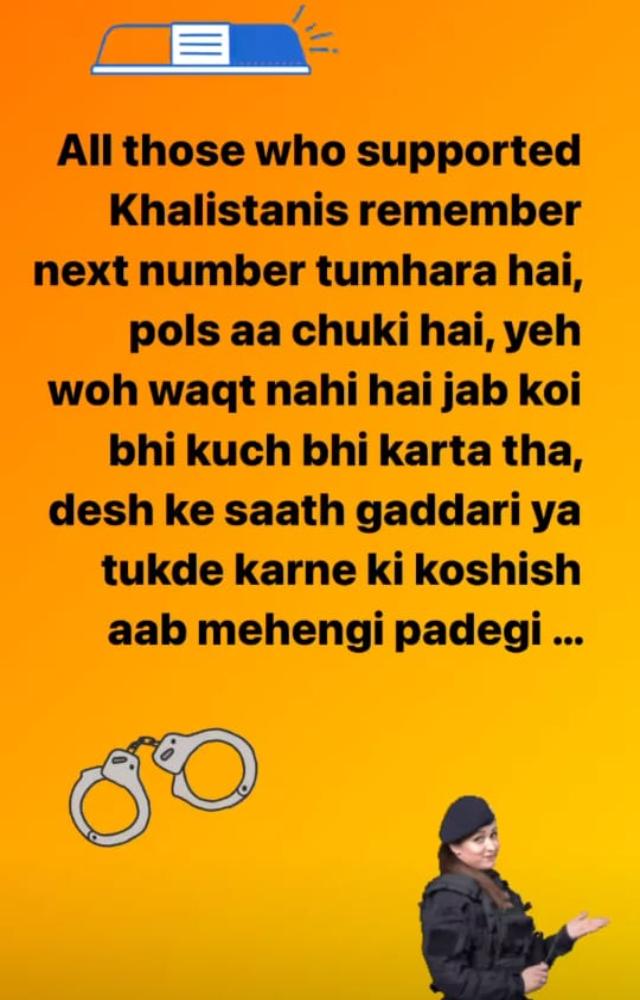 In the reply of the same, in an Instagram Story, Diljit shared a note in Punjabi that loosely translates to 'may my Punjab keep thriving'. He also added a folded hands emoji to his post.
Kangana and Diljit have previously engaged in a war of words in 2020 over the Farmer's protests.
Click here for Latest News updates and viral videos on our AI-powered smart news
For viral videos and Latest trends subscribe to NewsMobile YouTube Channel and Follow us on Instagram