While most brides and grooms are worried about finding a suitable venue following covid guidelines, a Tamil Nadu couple chose to host their wedding reception in the Metaverse.
Dinesh S P and Janaganandhini Ramaswamy, who met on Instagram will marry in Tamil Nadu's Sivalingapuram hamlet on Feburary 6th, but the couple will connect into a virtual venue to host a Hogwarts-themed reception, joined by friends and family members from all around the world.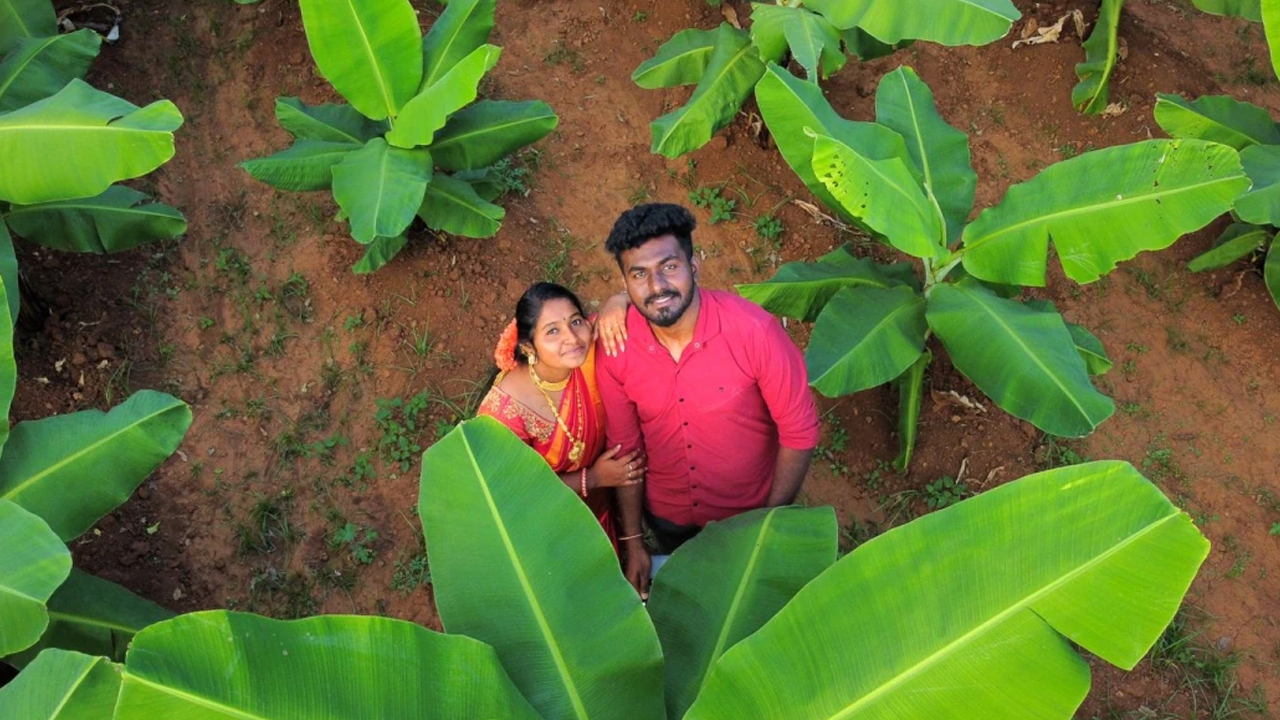 With today's digital evolution, Metaverse provides a level-up space for users to create virtual lives, connecting in virtual reality with life-like avatars. The Metaverse seeks to improve the experience of doing real-world tasks. A person may wake up and go to a Yoga class with their friends who can meet in the virtual gardens, can travel to a virtual office, can order a meal from their favorite restaurant in the foodverse and have it virtually with a friend, they may go to the virtual theater and watch a movie with friends, and now Dinesh S P and Janaganandhini Ramaswamy have chosen to have a virtual wedding with over 2000 guests with an extra avatar Janaganandhini's late father.
Dinesh, the groom, who is also a project associate at IIT Madras, decided to work with local blockchain business Polygon and have his wedding at the mixed reality company Tradiverse to create his own virtual world themed on the Harry Potter universe. Their wedding will be called India's first virtual wedding reception.
Earlier this week, Dinesh took to twitter to announce his wedding, he tweeted the invitation, asking guests to appear virtually in the Hogwarts School of Witchcraft and Wizardry, the school for witches and wizards in the books and movies. Dinesh in another tweet also admitted that there can be network issues in Shivalingapuram, urging the service provider to support with the networks.
The main challenge that we facing in India's first metaverse wedding reception is network issue, We don't have proper mobile network in shivalingapuram( krishnagiri, Tamilnadu). So @reliancejio @reliancegroup kindly support us with the mobile network to make this event successful https://t.co/loFraSwUUW

— Dinesh Kshatriyan 💜 (@kshatriyan2811) January 21, 2022
A Metaverse wedding isn't the same as a real wedding, but with the technology we have today, catering significant life events in the Metaverse is a great way to bring family and friends together without the hassle of having everyone gather physically at a certain place. Amidst covid restrictions, the couple's plan fits brilliantly.
Click here for Latest News updates and viral videos on our AI-powered smart news
For viral videos and Latest trends subscribe to NewsMobile YouTube Channel and Follow us on Instagram