With Former Mumbai Police Commissioner Param Bir Singh's 100 Crore extortion allegations against Maharashtra Home Minister Anil Deshmukh coming to light, a political slugfest has sparked off in Maharashtra.
Amidst all this controversy, a lot of fake news regarding the same is being circulated on social media.
In one such post, an image claiming to be of Maharashtra Home Minister Anil Deshmukh and NCP Chief Sharad Pawar, sitting with a bundle of cash in front of them, has gone viral.
The post can be seen here and here.

FACT CHECK
NewsMobile fact-checked this post and found it to be false and misleading.
In our investigation, we found the picture suspicious and put it through Reverse Image Search, along with the keyword 'extortion'.
In the results, we discovered that a similar image was used by Hindustan Times in an article published on December 18, 2016.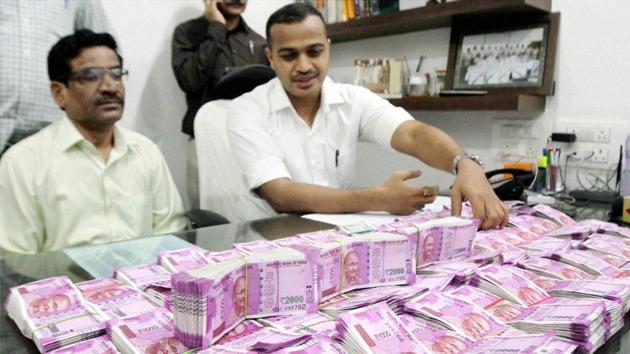 The article was an editorial and the caption of the picture accredited to PTI read," The Centre cannot seriously expect thousands of messages landing in its in-box overnight with reports of black money transactions. Also, expecting the common man to turn whistle-blower against his acquaintances, colleagues or neighbours can set an unhealthy precedent (PTI)."

The image also surfaced in other media reports like here and here.
While carefully observing the picture, we found that the faces of Sharad Pawar and Anil Deshmukh were superimposed on the original image. We also noticed that on the side table, miscreants also morphed Sonia Gandhi's image for additional detailing.
However, everything else apart from this remains the same in both the pictures.
Thereby, with all the above information, it can be said that the picture in the post is morphed and the claim attached is false and misleading.
If you want to fact-check any story, WhatsApp it now on +91 11 7127 9799
Click here for Latest News updates and viral videos on our AI-powered smart news