After South Delhi Municipal Corporation came up with Delhi's first 'Garbage Café' last month, North Delhi Municipal Corporation (NDMC) on Sunday also launched 25 Garbage Cafes in Karol Bagh Zone.
25 Garbage Cafes inaugurated in Karol Bagh Zone. Give 1 kg plastic, take 1 meal free. Let us reduce, reuse and recycle the waste and do our bit to keep the environment clean @NorthDmc pic.twitter.com/Pvke5bxseD

— Himanshu Gupta (@gupta_iitdelhi) February 20, 2021

These garbage cafes are Delhi municipality's initiative to manage plastic waste effectively. Delhi's first garbage cafe is situated in the Najafgarh zone it was started by the south Delhi municipality in Vardhman Mall of Dwarka.
The Garbage Cafe is a place where one can exchange plastic waste for meals. To cater to a huge section of the society and help make Delhi a plastic-free zone, the municipality decided to kick-start a unique scheme of garbage café, wherein people can get breakfast, lunch, and dinner in exchange for plastic waste and not cash.
One can avail of free lunch and dinner in Delhi's first Garbage Café in lieu of 1 kg of plastic waste, whereas breakfast will be served in lieu of 250 grams of plastic waste.
Also Read: United Airline's Flight Caught Fire Mid-Air In USA, Video Goes Viral; Major Tragedy Averted
Delhi is not the first city to kick-start this innovation. In October last year, India's second cleanest city, according to the Central Government's cleanliness survey – the Swachh Survekshan, Ambikapur in Chhattisgarh initiated the concept of 'garbage café' where the poor and homeless are provided food for free if they deposit plastic waste.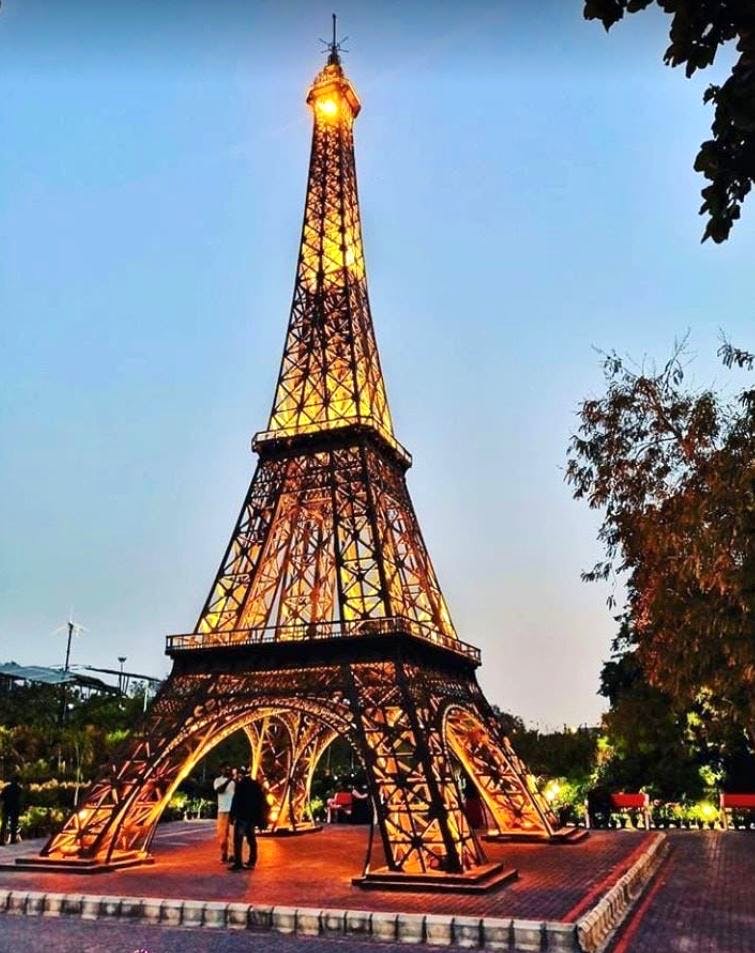 Last year, Delhi's SDMC made headlines by coming up with a one-of-a-kind park – Waste To Wonder. The park is home to replicas of some of the most visited monuments in the world, created from trash.
Click here for Latest News updates and viral videos on our AI-powered smart news
For viral videos and Latest trends subscribe to NewsMobile YouTube Channel and Follow us onInstagram