There is always a legend in a sport .In India  cricket is our divine melody and for many Sachin Tendulkar our god . Yet as the story goes hockey oddly seems to be  the national sport. When you ask people to name an famous Indian hockey player, most of them would answer Dhyan Chand.  Not anymore  and that has not been the case for quite some time. A new legend has been scripted into the fable . Sandeep 'Flicker' Singh  has  been put under a spotlight with the release of the new movie 'Soorma'. the movie may do good or bad but we get a glimpse into the long standing beliefs of hard work and willpower.  So let us explore the man himself.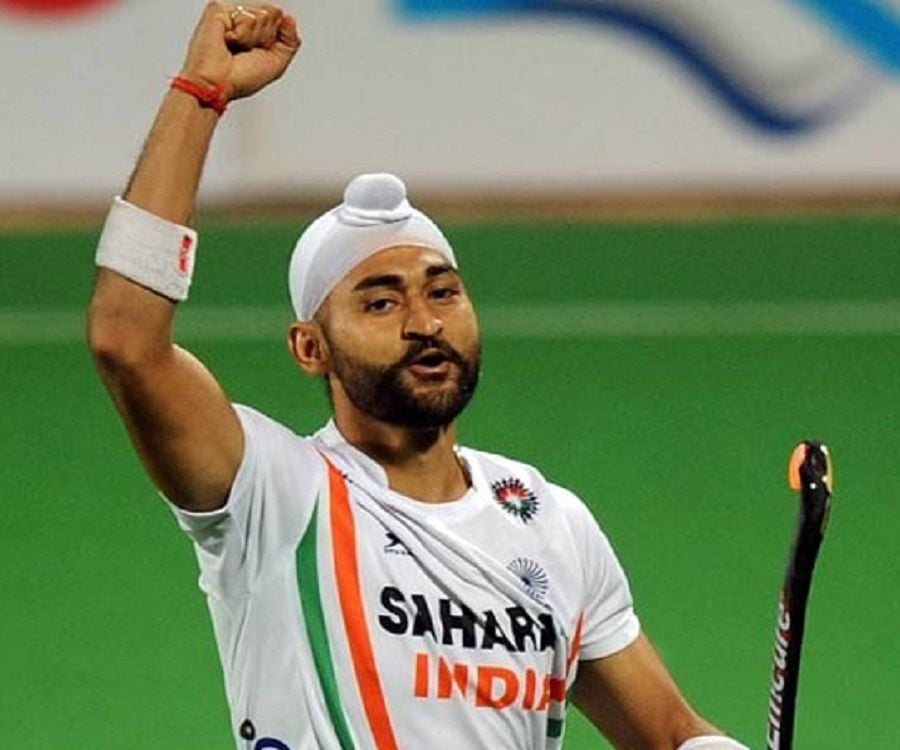 Who is he?
Sandeep Singh was the captain of the Indian Hockey team and a prolific drag flicker, one of the best in the world
He hails from Shahabahad town in Kurukshetra, Haryana .
He graduated from Kurukshetra University with a B.A ( Bachelor of Arts)
He has an older brother  Bikramjeet Singh who is also an official hockey player
Both his parents were supportive of playing field hockey
The incident
Sandeep was having a good career , playing for team India having scored 16 goals in the Junior cup , playing in the Olympics and having great success in general.  However As he was on his way to join the national team to participate in the World Cup in Germany, he was hit by an accidental gunshot while abroad the Shatabadi Express on August 22, 2006. The pistol of a Railway Protection Force officer accidentally went off and the bullet went through three of his vital organs and immediately made the lower part of his body paralyzed.  This would crush other people, however this is where he became a legend. Overcoming all fears he bought himself into the game once again and went further beyond.
Further Beyond
Sandeep Singh not only got back on the field but became captain and led India to  o the Sultan Azlan Shah cup after a long  wait of nearly 13 years.  He also lead them to a silver in the 2010 Commonwealth Games in India.  He won the Arjuna Award and is widely regarded as one of the best players in the world .
However this is not a story of boundless talent or glory. This is the real life story of a man who became a legend , simply refusing the bury his passion and moving past all odds to become a hero.