All of us at some point in our lives have considered quitting our mundane jobs to go live in an exotic location. But, have you ever though there could exist a place so cheap, you wouldn't even need to work! "It's a great idea, and it's not that far-fetched," says Kathleen Peddicord, who has turned this fantasy into a business. Founder of the company Live and Invest Overseas, Peddicord advises global nomads where to live in order to live a cheap but satisfied life.
Originally from Baltimore, she left the U.S. 20 years ago for a job in Waterford, Ireland. She made a pitstop at Paris and moved onto Panama city, where she lives with her husband and family now.
Peddicord shares her top destinations around the world where expats can get by on almost nothing. "They're beautiful, interesting, welcoming and adventure-rich places that are also single-friendly and uber-affordable," she says
A note: In each case, the budget referenced is a base amount that gives a snapshot of monthly living costs for a single person and includes the cost of renting a two-bedroom apartment in a comfortable neighborhood. You could reduce your total budget by renting a smaller place. Costs for groceries, transportation and entertainment are also per person; internet and cable are often bundled with a telephone plan. And in some destinations, items like electricity or heat are listed as free because they're either included in the rent or unnecessary. These budgets do not include travel, clothes, health insurance and other costs.
1. Carvoeiro, Portugal
Carvoerio, Portugal is the best place in the world to live cheap. It can qualify as one of the most appealing places to reside in. Peddicord who describes Portugal as "the best-kept secret of old-world Europe," says : "The take-your-breath-away views from the rocky coast, the constant sunshine, the near-perfect weather year-round, the food, the wine, the history — it all adds up to top-shelf living for a very bargain price." Her experiences and input of people she knows led to her making this choice.
Carvoeiro is the best place to live, especially for those who love the beach.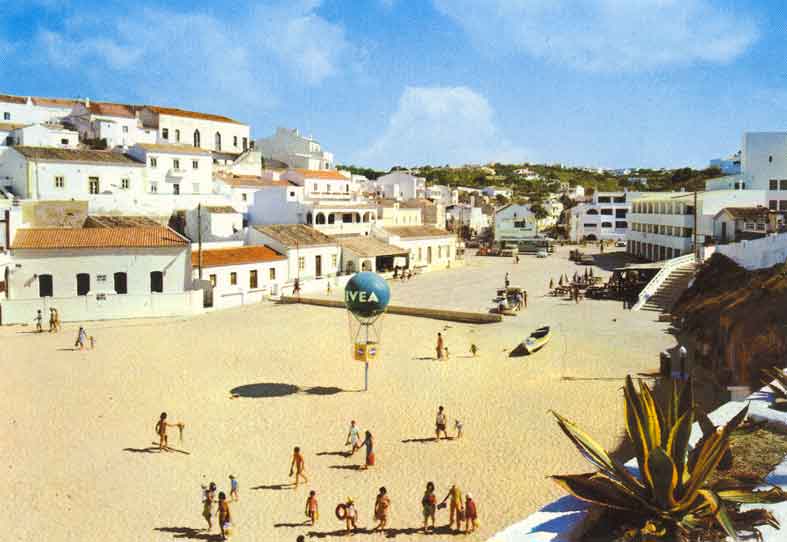 Total monthly budget: $1,150 per person (€1,069)
Rent: €650
Transportation: €37.50
Gas: 0
Electricity: €90
Water: 0
Telephone/Internet/Cable TV: €70
Entertainment: €96.50
Groceries: €125
2. El Poblado, Medellín, Colombia
"Escobar's dead and the city he and his goons once terrorized is today at peace," says Peddicord, describing Medellín, set in the mountains of Colombia. She believes El Poblado, a neighbourhood in the heart of the city, is the best place to live. Medellín, being culturally rich and vibrant, with well-dressed and welcoming people offers a comfortable, tranquil and idyllic life according to Peddicord. Best part is all are at an affordable cost.
"The climate is also lovely, with less humidity," says Peddicord.
Medellin due to the fear factor of previous regimes has attracted less tourists and investors, thus making it cheaper and less crowded.
Total monthly budget: $1,650 per person (4,760,000 Colombian pesos)
Rent: 3 million Colombian pesos
Transportation: 150,000 Colombian pesos
Gas: 300,000 Colombian pesos
Electricity: 0
Water: 0
Telephone/Internet/Cable TV: 300,000 Colombian pesos
Entertainment: 410,000 Colombian pesos
Groceries: 600,000 Colombian pesos
Las Terrenas, Dominican Republic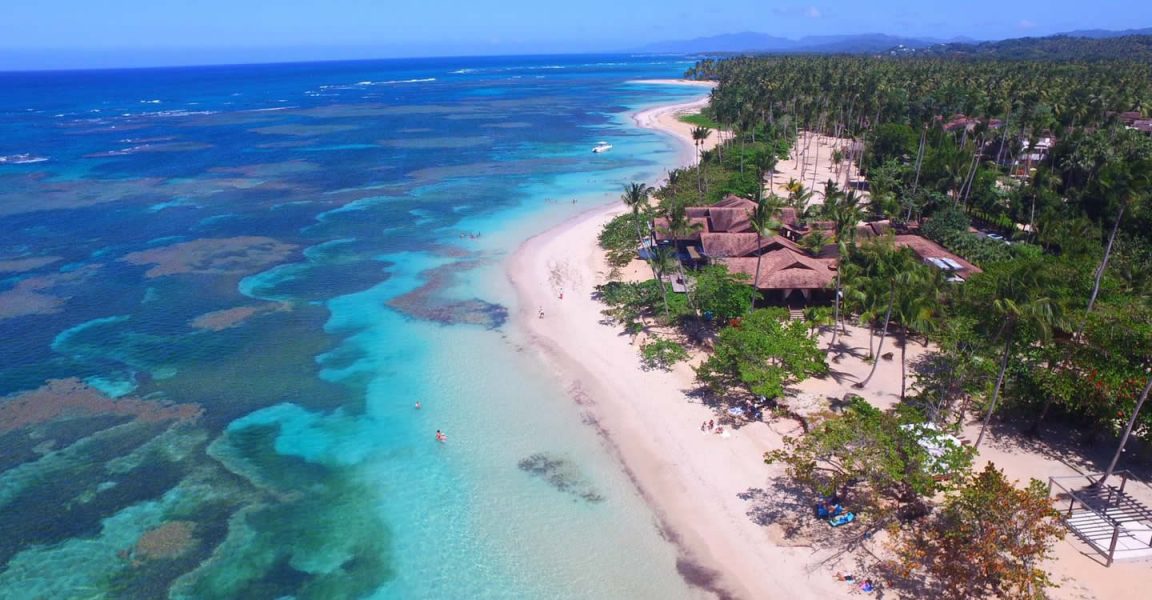 "Las Terrenas is quintessential Caribbean with a French twist," says Peddicord, describing this small coastal town of the Dominican Republic. There exists a well-established French community which implies lots of great french food and desserts.
She also added, "Infrastructure is improving, establishing residency is easy and the cost of living is one of the great bargains of today's Caribbean."
Dominican republic is comparatively less explored than the Bahamas or the Cayman Islands, which means you can pay less and avail better services. Even the crime rate is falling.
Total monthly budget: $1,250 per person (58,472.50 Dominican pesos)
Rent: 36,500 Dominican pesos
Transportation: 687.50 Dominican pesos
Gas: 350 Dominican pesos
Electricity: 2,755 Dominican pesos
Water: 230 Dominican pesos
Telephone/Internet/Cable TV: 2,200 Dominican pesos
Entertainment: 6,750 Dominican pesos
Groceries: 9,000 Dominican pesos
4. Santa Familia, Cayo, Belize
"If you want to leave the troubles and the worries of our age behind, the little Santa Familia village in Cayo, Belize, is calling your name," says Peddicord. "Life in Cayo is back to basics, simple and sweet. You know your neighbors, they know you and you all look out for each other."
Cayo is a sunny area, with fresh air, fertile lands. "It's the world's best place to disconnect and unplug," says Peddicord, which can have its disadvantages, too. "It's is a paradise where the roads aren't paved and the internet goes out constantly."
Peddicord being small has a limited government, less resources and a limited budget. This works well, since the residents have a lot of autonomy. "People are self-sufficient and self-reliant," adds Peddicord.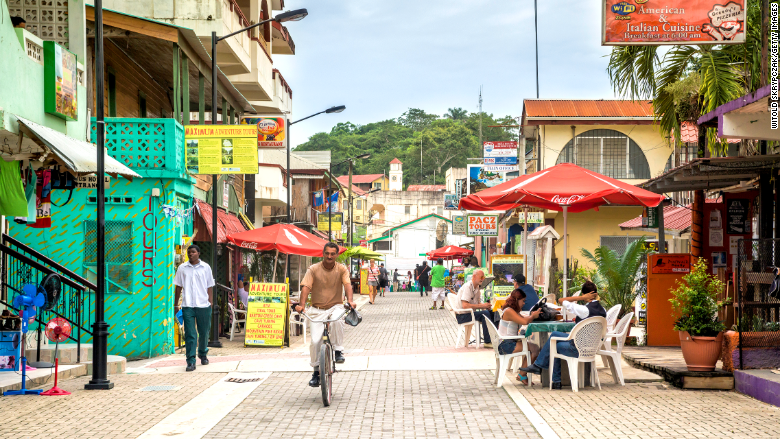 Total monthly budget: $1,200 per person (2,397.50 Belize dollars)
Rent: 1,200 Belize dollars
Transportation: 190 Belize dollars
Gas: 25 Belize dollars
Electricity: 350 Belize dollars
Water: 12.50 Belize dollars
Telephone: 100 Belize dollars
Internet: 100 Belize dollars
Cable TV: 45 Belize dollars
Entertainment: 175 Belize dollars
Groceries: 200 Belize dollars
5. Chiang Mai, Thailand
"Since the 1800s, the Thai city of Chiang Mai has been luring expats from the West with its uber-low cost of living, great weather (especially compared with elsewhere in Thailand), rich history and distinct culture," says Peddicord.
Healthcare and general cost are its USP.
The old city walls, ancient and modern Buddhist temples exist with modern institutions like public and international schools, residential and commercial neighbourhoods. Old and modern Chiang Mai co-exist which is the best part.
"You will need to learn some basic Thai to get by, but there is an established expat community here that communicates in English," says Peddicord.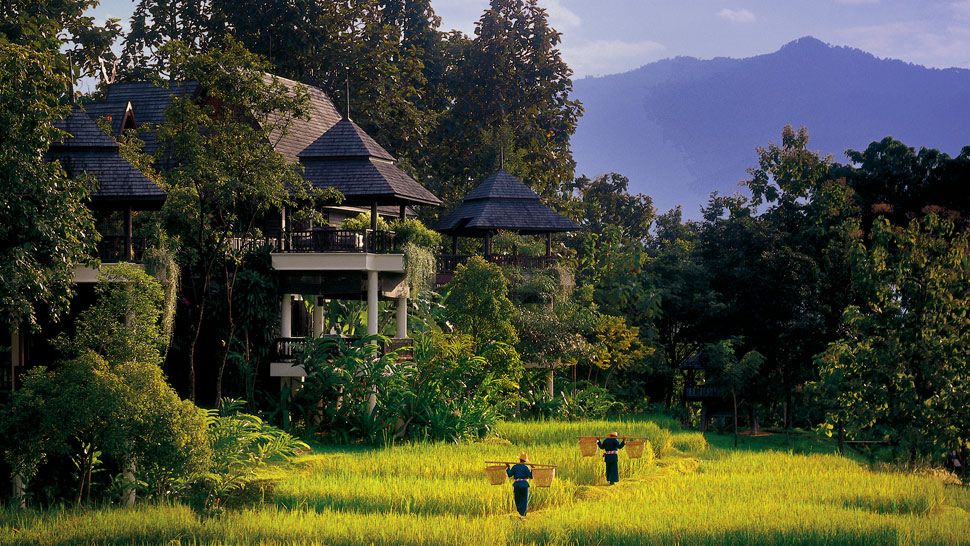 Total monthly budget: $1,000 per person (36,380 Thai baht)
Rent: 25,000 Thai baht
Transportation: 400 Thai baht
Gas: 300 Thai baht
Electricity: 2,000 Thai baht
Water: 200 Thai baht
Telephone: 600 Thai baht
Internet: 1,000 Thai baht
Cable TV: 1,100 Thai baht
Entertainment: 1,280 Thai baht
Groceries: 4,500 Thai baht
6. Barcelona, Spain
Barcelona, in the northeast of Spain is Peddicord's enxt pick. A colourful, vibrant city – it is a wonderful area to live. The strong energy of the area is one of the most affordable cities to live in as compared to visiting the destination for a holiday.
"Spain's second-biggest city is easily and quickly explored, thanks to its compact, well-laid-out design and the opportunities for diversion, entertainment and discovery," says Peddicord. The architecture from pre-Roman times to the modern era around every corner makes it a beautiful location to live in. "This is a city of galleries, museums, monuments, theaters, restaurants and shopping, with the beach just right there."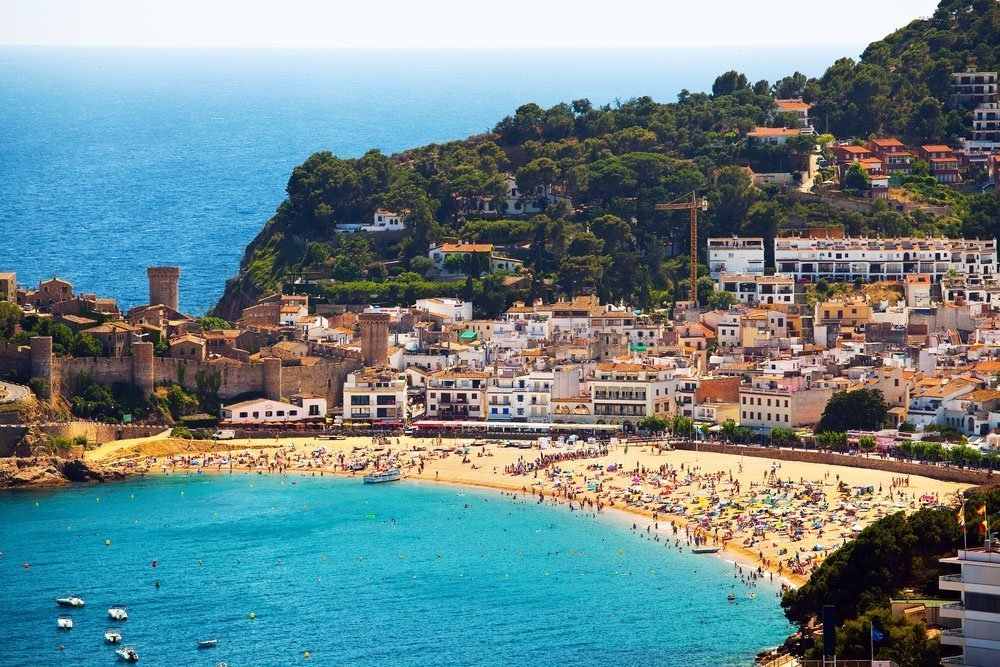 Total monthly budget: $1,600 per person (€1,518.60)
Rent: €900
Transportation: €40
Gas: €80
Electricity: €60
Water: €20
Telephone: €45
Internet: 0
Cable TV: €20
Entertainment: €153.60
Groceries: €200
Skyline of Granada in Nicaragua. (Photo courtesy of Shutterstock)
7. Granada, Nicaragua
"Nicaragua is a beautiful country with a troubled history that appeals to the romantic, the poet, the eco-traveler, the surfer (the break off Nicaragua's Pacific coast is world-class) and the bargain hunter," says Peddicord. "The cost of living, of real estate and of everything else is a steal."
Geographically, Nicaragua is blessed with two long coastlines and two big lakes, plus volcanoes, highlands, rain forest and rivers. "In this regard, it's got everything Costa Rica's got, all less discovered, less developed and less expensive," she says.
Architecturally, too, Nicaragua is notable. "Colonial Granada is its architectural jewel," says Peddicord. "This city, one of the oldest in Latin America, is busier and livelier today than at any other time during its near five centuries of history, attracting tourists and expats in record numbers."
And Peddicord says that when you see it, you understand why: "The setting for this colonial town is like something out of a fairy tale — the lake, the volcano, the mountains. At night, the backdrop is an ink-streaked sky that, just before the sun sets, illuminates the yellow and white cathedrals in ways that would have inspired Matisse to set up his easel."
Total monthly budget: $1,225 per person (35,945 córdobas)
Rent: 22,870 córdobas
Transportation: 500 córdobas
Gas: 290 córdobas
Electricity: 3,525 córdobas
Water: 285 córdobas
Telephone: 150 córdobas
Internet/Cable TV: 1,000 córdobas
Entertainment: 2,450 córdobas
Groceries: 4,875 córdobas
The landscape outside Kota Kinabalu. (Photo courtesy of Shutterstock)
8. Kota Kinabalu, Malaysian Borneo
"This laid-back and quiet city is one of the most pleasant places to live in Asia and is incredibly welcoming," says Peddicord. "Its biggest practical advantages are the low cost of living and the high standard (and low cost) of health care."
The city is small and hence, walking is the best form of commute. "Life revolves around the water and is lived out-of-doors," says Peddicord. "At home, you can fill your days snorkeling, diving, boating and ferry hopping from the city center to neighboring islands."
The expat community in this area is increasing and thus this out-of-the-box place is best for those who love adventure as well a tranquil close-to-nature lifestyle. All of this at a cheap price!
Total monthly budget: $850 per person (MYR3,833)
Rent: MYR2,500
Transportation: MYR100
Gas: MYR30
Electricity: MYR200
Water: MYR20
Telephone: MYR50
Internet: MYR60
Cable TV: MYR70
Entertainment: MYR253
Groceries: MYR550