Meher Tatna, the Indian-origin (she was born in Mumbai) producer, actress and president of the Hollywood Foreign Press Association, decided to forego the black in favour of a fiery red. Explaining her choice of colour, Tatna told ET'sKevin Frazier, "My mom and I planned this together a couple of months ago, it is a cultural thing. When you have a celebration, you don't wear black.
So she would be appalled if I were to (have) worn black. And so this is for my mom."
She did, however, sport the Time's Up initiative's black pin. "I do have my Time's Up button, so (I'm) standing in solidarity with all these other women. The HFPA is 60 percent women, we'll have our stories. We are also journalists, so anybody who expresses themselves, especially on this topic, we are in solidarity with."
Tatna (and Blanco's) rejection of the unofficial dress code of what is popularly coming to be known as the #WhyWeWearBlack Golden Globes elicited widespread disappointment and criticism, especially considering that every other actress donned black in a show of unprecedented unity. Oprah Winfrey, who won the lifetime achievement award this year, Ashley Judd, Meryl Streep, Reese Witherspoon, Viola Davis, Tracee Ellis Ross, Angelina Jolie, Nicole Kidman, Halle Berry.. The list is endless.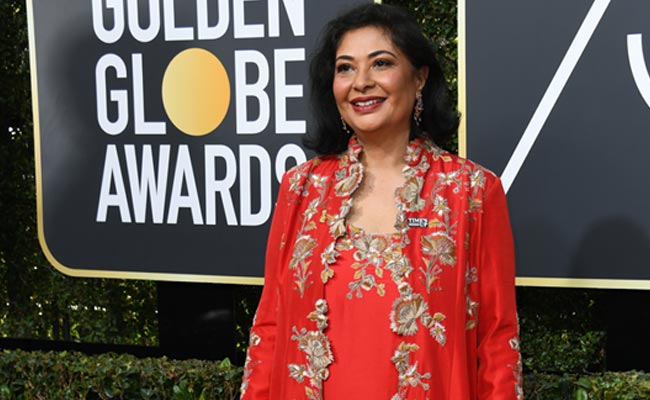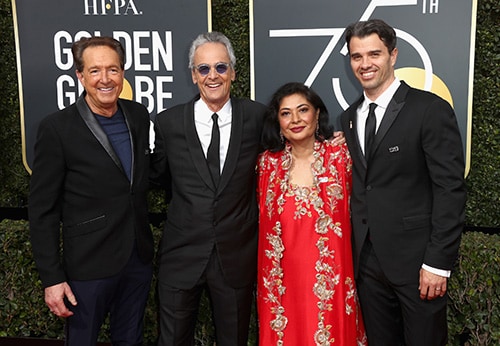 Tatna was not the only one who decided to skip black for the occasions. actress Blanca Blanco, too, stood out for her colourful choice amid the sea of black that was the Golden Globes' red carpet.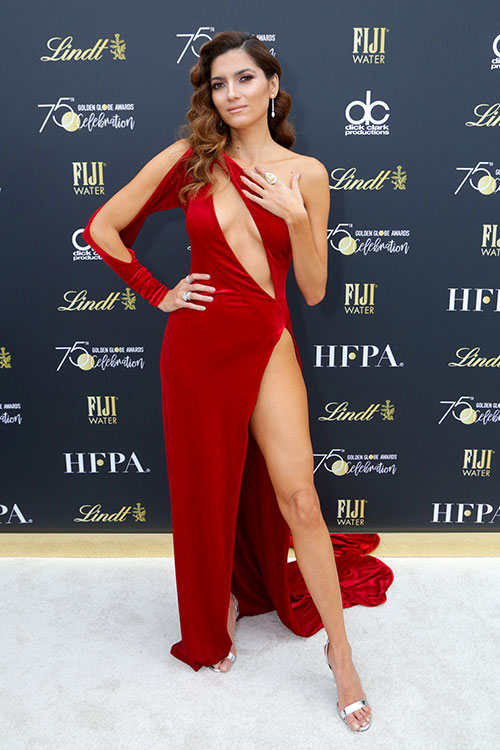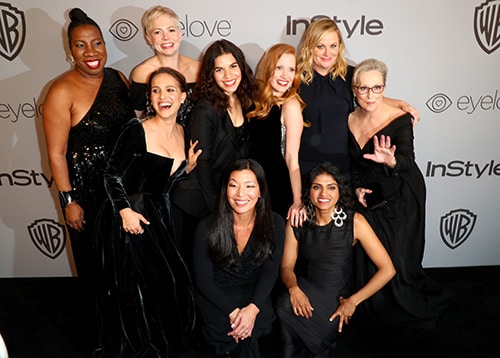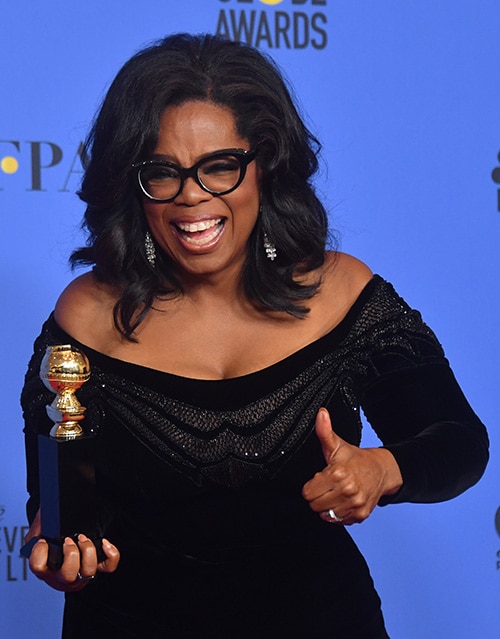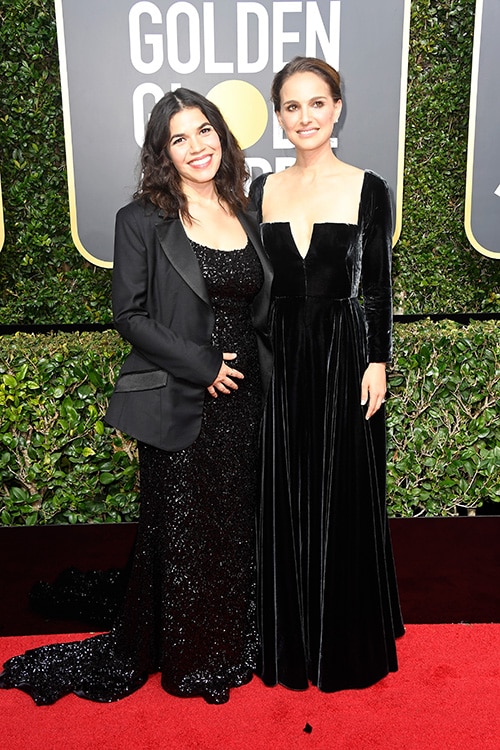 While the decision to wear black has received widespread criticism from many women's rights activists, the 300-odd Hollywood women behind the Time's Up initiative that came up with the plan to wear all-black, have defended it as a symbolic show of solidarity. Scandal's Kerry Washington told the LA Times that initially, the group was planning to boycott the ceremony, but decided against it to support and encourage their nominated colleagues.