Everyone loves the Obama's, but I doubt anyone could love them as much as this couple! Cassi Pittman and her fiancé Adam recreated the iconic photographs of the former presidential couple for their engagement shoot.
The Cleveland couple are ardent fans of former POTUS Barack Obama and FLOTUS Michelle Obama, and their wedding planner who has similar ideologies confirmed this, "I miss The Obama's SO much that when our Bride and Groom said 'Can we try and duplicate one of their famous shots for our engagement pics?' I was like let's do an entire shoot- we can do this and this and THIS!" she wrote on Instagram.
Their wedding planner Covesa Kelly, revealed on Instagram that although they had asked for just one photo, she had more in store for them.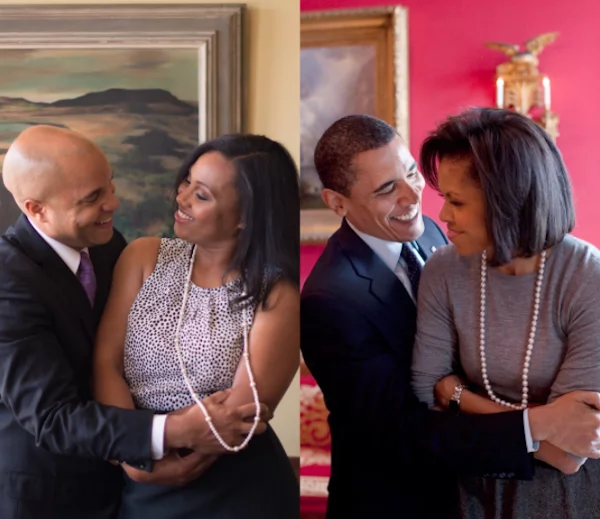 Their photoshoot from the African American women's lifestyle magazine 'Essence' was recreated in its pure form. Right from Cassi's hair, Adam's outfits, their accessories, everything was to seem absolutely authentic. They wanted to recreate the magic of the original.
According to reports, Cassi says, "As African-Americans, we admire their achievements and what they represent. "They have a love that just shines, and we wanted to capture that love in our photos."