Although Doklam standoff between Indian and Chinese military have given rise to anti-India sentiments among the Chinese, none of this has affected popularity of Aamir Khan's 'Dangal' in the slightest.
This Bollywood movie that has been a massive hit in India and overseas, has remained extremely popular in China despite end of its theatre run in July. Viewers are still watching it on iQiyi, China's Netflix, and numerous other Chinese streaming websites, where Dangal continues to collect more and more fans every day. This Bollywood movie, a true story of a wrestler's quest to train his daughters as world-class fighters has received a 9.1/10 rating on Chinese movie rating. To add to this, Chinese people believe its too low for a movie such as Dangal.
"If the total score were 10, I would give Dangal 100," wrote one, called "Zhu Ka Jing Di Guan" on Zhihu, a Chinese question-and-answer website. "Dangal is the best movie of the year," wrote another netizen called "E Xiaoyu".
Some have even paid tribute to Aamir Khan. A YouTube video was uploaded by "Aamir Khan FC China" that showed Chinese fans dancing to the song Dhakkad Dhakkad from Dangal. This video went viral with over 300,000 views and hundreds of comments, mostly from Indians. "This is the way… China and India should celebrate each other's culture and not fight on borders," said Ankur Singhai.
The title of the movie in China was "Shuai Jiao Ba Baba", or "Let's Wrestle, Dad", the themes of female empowerment and pushing for gender equality in an inherently patriarchal society resonated with the Chinese movie buffs.
Liu Yunshan, a member of the Standing Committee of the Political Bureau of the Communist Party of China (CPC) Central Committee, recently hailed it as one of the most "successful and influential" movies in China in recent years.
ALSO READ: 'Dangal' becomes top non-Hollywood film in China, grosses $117 million
This is in sharp contrast with the rising hatred for India on social media, with people posting on their Chinese version of Twitter/ other social media comments such as "It's time to teach India how to behave again." and "China is powerful enough to bring the US and Japan to their knees. What is India?"
Stanley Rosen, a film specialist and political scientist at the University of Southern California, is not surprised that Dangal performed so well, "It would be difficult not to have a very positive reaction in China" to a movie that even President Xi Jinping has publicly praised, he said. When Prime Minister Narendra Modi met Xi
When Xi met Indian Prime Minister Narendra Modi on the sidelines of the annual summit of the Shanghai Cooperation Organisation (SCO) he apparently told Modi that he watched Dangal and liked it, according to reports.
The popularity of Dangal also reflects a rising appreciation of Indian culture in China, added Rosen.
Aamir Khan with PK, Three Idiots has been a much-appreciated star in China, but Dangal took his popularity as well as Bollywood's to new heights.
ALSO READ: Dangal shatters all records, becomes first Indian movie to earn Rs 2000 crore at…
"I don't like the idea that if we disagree with a country on political matters, we have to dislike everything from that country," said Zhang Zhaowei, a public relations specialist in Beijing. Describing herself as a fan of Dangal, Zhang said she watched the film twice and recommended it to her friends as well. "I know a lot of Chinese who just loved Dangal. They all still do and none of them would ever change their mind or not want to see it again just because of the border dispute."
For Pan Qingan, a 27-year-old environmentalist in Shenzhen, the sheer idea of boycotting or bearing any ill will towards Dangal is unthinkable.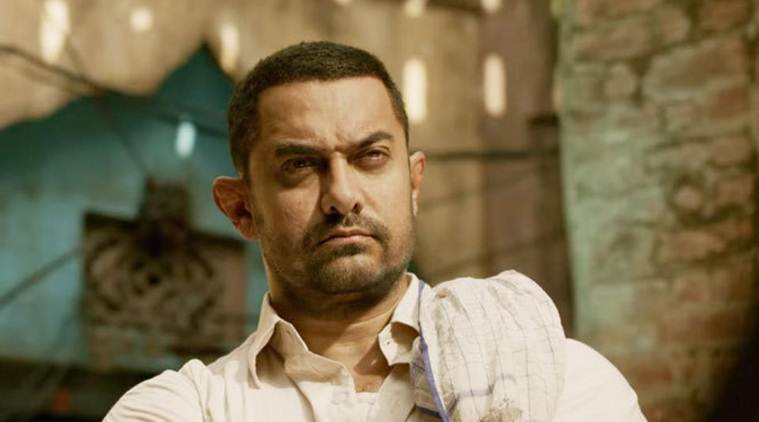 "Aamir Khan is nan shen (male god) for us," said Pan, using a term used by the Chinese to describe someone they truly admire. "How can do you boycott god?"