All India Bakchod – India's much loved comedy group is in deep waters again, this time with the snapchat dog filter and Modi in the mix. For a country that gets offended at a drop of a hat, it comes as no surprise that the police are more concerned about memes than rape, lynchings, murders – to name a few.
The comedy group posted this picture of PM Narendra Modi's doppelgänger looking into a phone and in the adjoining image – Modi's face with the popular dog filter on Snapchat with the caption "#wanderlust". This triggered the BJP 'bhakts' who bashed the group for disrespecting the Prime Minister. This reaction of the conservatives forced the comic group to take the picture down, which further triggered the liberals who called the group 'cowards'. Seems like you can't please anyone here..
A Twitter user – Reetesh Maheshwari, drew the Mumbai police's attention towards it and demanded action. The police forwarded his tweet to the cyber police station. The Mumbai Police have now lodged an FIR against AIB for posting this meme. Co-founders of AIB Rohan Joshi and Tanmay Bhat responded to the controversy by tweeting apt responses, one calling out the hypocrisy of BJP and Congress supporters, the other retweeting our very own PM's tweet claiming we need more humour in public life.
I don't understand why bhakts and congis fight so much. They have so much more in common than they think; daft, sycophantic, bad for India

— Rohan (@mojorojo) July 14, 2017
— Tanmay Bhat (@thetanmay) July 13, 2017
AIB and controversy seem to go hand in hand, here are a few other times this group came under the radar.
THE AIB ROAST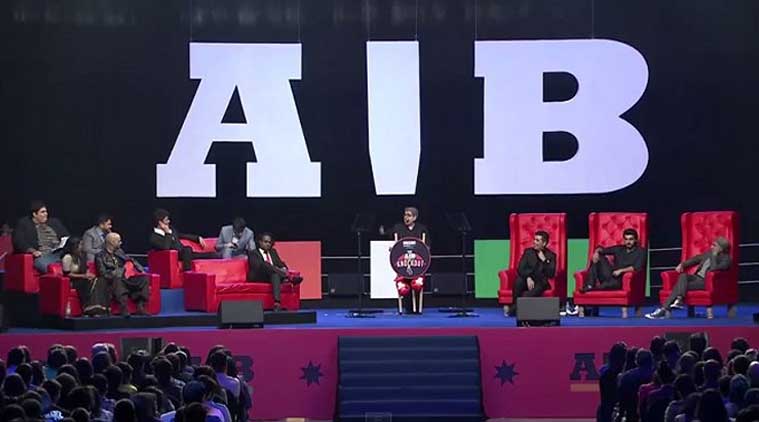 The infamous All India Bakchod Roast made an attempt to bring in the popular western culture of making fun of celebrities on a public forum and roasting them for charity. However, their attempt failed because once again, we couldn't handle the kind of jokes made on the show. Despite the hilarious jokes, outstanding performances by everyone involved, they faced a lot of backlash with multiple complaints being filed against the group. FIR was filed against 14 persons, including filmmaker Karan Johar and actors Arjun Kapoor and Ranveer Singh. From having to fight legal battles to going offline for a while, it was probably their worst phase. However, the group that has made millions of its viewers laugh emerged stronger and better after the incident.
Sachin Tendulkar Lata Mangeshkar Spoof video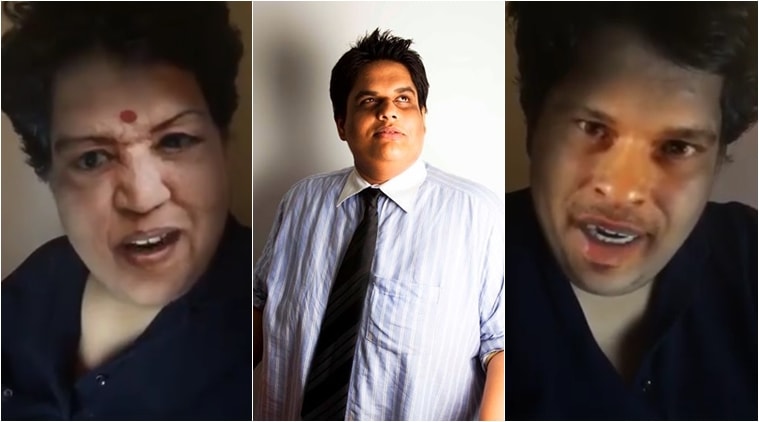 Tanmay Bhat's hilarious snapchat videos are great entertainment for all. However, he came under fire for his spoof videos on Lata Mangeshkar and Sachin Tendulkar in 2016. Mumbai police commissioner Datta Padsalgikar ordered a probe against Tanmay Bhat on this spoof video. In the video, he used the 'face swap' feature on Snapchat, transposing his face with that of Lata Mangeshkar and Sachin Tendulkar and played a conversation between the two. The videos were cause of great offence among many and caused a lot of trouble for the group.
However, AIB is known to brush off controversies and make the most out of such situations. This group's journey starting from their clash with Yashraj films to taking a strong stance against controversial topics such as Net neutrality, demonetisation etc. has been filled with hurdles. Tanmay Bhat nailed the essence of the controversy with the perfect tweet – "Will continue making jokes. And deleting if necessary. And making jokes again. And Apologising if necessary. Don't care what you think."