India's first 'VVIP tree' which is a Peepal tree in Madhya Pradesh comes with a hefty price. This peepal tree like no other on a hillock in Salmatpur in Madhya Pradesh costs the state government Rs. 12 lakh a year to keep the tree alive. It is growing up 5 kilometres away from the Sanchi Buddhist complex, a UNESCO World Heritage Site, between Madhya Pradesh's capital Bhopal and Vidisha town.
The Madhya Pradesh government has been spending lakhs on the maintenance of the tree, from guarding to watering of the tree. The four Home Guards who guard the tree remain on site round the clock.
ALSO READ: Another island in Madhya Pradesh likely to open for tourists
"I am posted here since September 2012. Four guards are here. Earlier, many people used to come, but now only a few turn up," said Parmeshwar Tiwari, one of the Home Guards.
This peepal tree was planted five years ago by former Sri Lankan president Mahinda Rajapaksa, who brought the "holy" sapling from his country.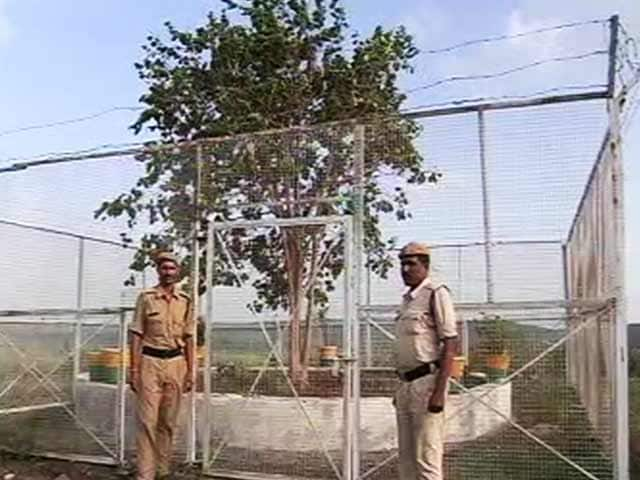 This 'VVIP' tree truly receives special treatment since it enjoys an exclusive water tank and a botanist from he Madhya Pradesh Agriculture Department, who visits every week to check its health.
"We have provided four guards for security, water. The entire hill has been allocated to the Buddhist University. The whole area is being developed as a Buddhist circuit," Sub-Divisional Magistrate Varun Awasthi said.
Bhante Chandaratan from the Mahabodhi Society of India at Sanchi explained the reason for this level of importance, "In the third century BC… a branch of the original Bodhi Tree, under which Lord Buddha found enlightenment, was taken from India to Sri Lanka and planted in Anuradhapura."
ALSO READ: Madhya Pradesh CM to fast for bringing peace, will meet farmers personally tomorrow
However, some environmentalists have criticised the massive expenditure to maintain a single tree, while farmers in Madhya Pradesh reportedly commit suicide over debts.
Sanchi University of Buddhist-Indic Studies is coming up on the site of the peepal tree. It has a Rs. 300-crore budget and will be spread over 100 acres. For now, the university is being run from a building whose rent is reportedly Rs. 20 lakh a month.