For all the lovers of nature, who are deprived of a view of the stars by the horrifying levels of air pollution in the city. There is great news. Located in Rajasthan, Astroport Sariska near the Sariska National Park, is the place to visit for stargazing. The newly opened resort is just a five-hour drive from Delhi and is the second most dark place in India.
The view is nothing less than brilliant, and you get a chance to see the entire Milky Way streaking through the night sky.
Apart from stargazing there are camping facilities, activities like rock climbing, nature walk, jungle safari, village tours, track n sign, camel safari, horse riding, pottery, organic farm tour, yoga and aerobics.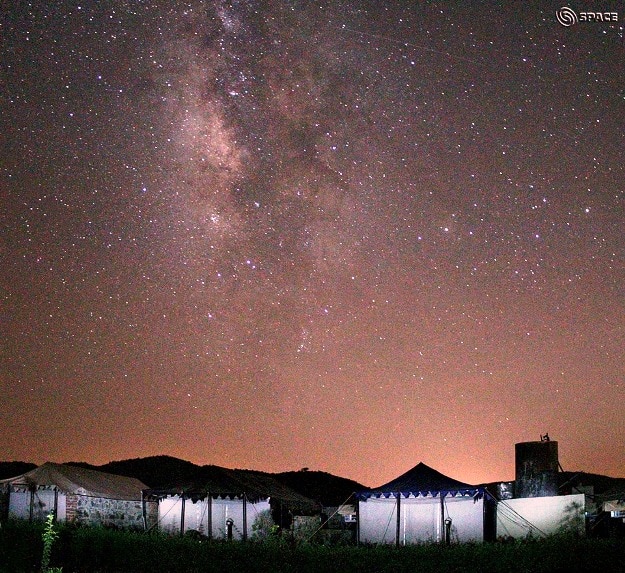 "Astroport in its larger view aims at providing employment or creating entrepreneurs in the field of astronomy. Astroports are fully equipped to execute these trainings and provide certifications that can be used later to earn a livelihood," according to their website.
There are two types of accommodations available. Galaxia which houses two king-size beds takes up to six people at a time. The total cost with meals amounts to approximately INR 13,000.
The second is the Nebula which has 8 queen-size beds and can accommodate anywhere up to ten people at a time. It is priced at INR 22,000, including meals.

For your next road trip or vacation, this is definitely the place to visit.