When we talk of engineering and engineers, the first thing that strikes our mind is Indian Institute of Technology (IIT).
IIT, every year, produces a good amount of engineers; some get indulged in the orthodox 9-5 daily job, while some make their own identity for the world to remember him.
NewsMobile lists down a few IITians who made their own identity on the international front.
Sundar Pichai
When we talk about the most successful IITian, Sundar Pichai is the name that will hit our minds. He is the newly appointed CEO of the tech giant Google. Earlier he use to oversee Google's Android, Chrome, and Google Apps.
Born in Tamil Nadu, Pichai did his early schooling at Padma Seshadri Bala Bhavan in Chennai. He earned his Bachelor of Engineering degree from IIT Kharagpur in Metallurgical Engineering.
He holds an MS from Stanford University and an MBA from the Wharton School of the University of Pennsylvania, where he was named a Siebel Scholar and a Palmer Scholar.
Raghuram Rajan
He is the current and the 23rd Governor of Reserve Bank of India. Rajan is a graduate from the Indian Institute of Technology, Delhi.
Rajan was chief economic adviser to India's Ministry of Finance during the previous year and chief economist at the International Monetary Fund from 2003 to 2007.
Rajan did his schooling from Delhi Public School, RK Puram and graduated from the Indian Institute of Technology, Delhi, with a bachelor degree in electrical engineering in 1985, after which he acquired a Post Graduate Diploma in Business Administration from the Indian Institute of Management Ahmedabad in 1987.
He won Director's Gold Medal in IIT Delhi and was a Gold medalist at IIM Ahmedabad. He received a Ph.D. in Management from the MIT Sloan School of Management in 1991 for his thesis titled "Essays on Banking".
Sachin Bansal
Sachin Bansal is an Indian Software engineer, Internet entrepreneur, popularly known as the co-founder of India's largest e-commerce platform Flipkart.
Sachin is from Chandigarh and has graduated from Indian Institute of Technology, Delhi, with a degree in computer engineering.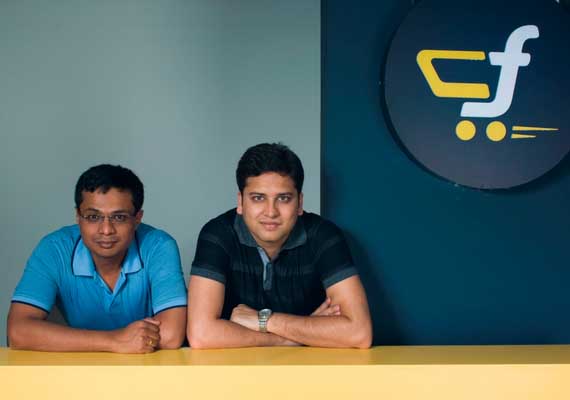 Binny Bansal
Alike Sachin, Binny Bansal is also an Indian Software engineer and Internet entrepreneur, and co-founded Flipkart along with Sachin Bansal in 2007.
He serves as the Chief Operating Officer at Flipkart. Binny is also from Chandigarh and has graduated from the Indian Institute of Technology, Delhi, with a degree in Computer Science and Engineering.
Although Sachin and Binny shares the same surname, but they are not related.
Manohar Parrikar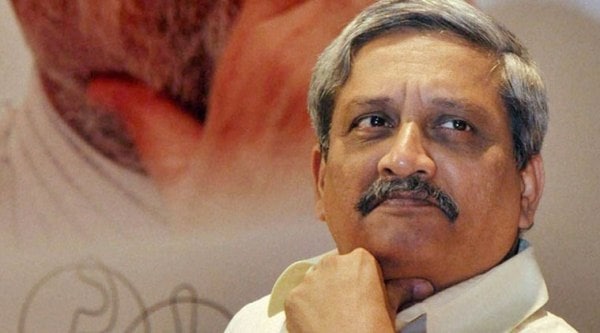 India's Defence Minister Manohar Gopalkrishna Prabhu Parrikaris is the alumni of IIT, Bombay.
Parrikar completed his secondary education in Marathi and went on to graduate in metallurgical engineering from IIT Bombay in 1978. He was awarded by IIT Bombay with the Distinguished Alumnus Award in 2001.
Before being inducted into the Council of Ministers of the Union Government on November 9, 2014, he was Chief Minister of Goa, first from 2000 to 2005 (Goa's first BJP chief minister), and later from March 2012 to November 2014. He was the first IIT graduate to become the Chief Minister of any Indian state.
Chetan Bhagat
Recognised as one of India's best young writers, Chetan Bhagat is a mechanical engineer from 1991-95 batch of IIT Delhi.
He is the author of some bestselling and internationally popular novels including 'Five Point Someone,' 'The 3 Mistakes of My Life' and 'One Night @ the Call Center', 'Five Point Someone', 'Revolution 20:20', and a few.
Apart from holding an engineering degree from the prestigious IIT, Chetan is also a MBA from IIM Ahmedabad.
Rahul Ram
One of India's finest bassist, Rahul Ram plays for the famous band 'Indian Ocean', which he joined in 1991. Apart from maintaining high academic standards, Rahul always enjoyed playing bass guitar since school and performing in events while still studying at St. Stephens.
After studying Chemistry at Stephens, he pursued Master of Science in Chemistry from Indian Institute of Technology (IIT), Kanpur. Other than being an active member of Indian Ocean, Rahul has composed songs and sung for many appreciated movies including 'Gulaal', 'Peepli Live' and 'Black Friday'.