From bad GK to bad statements, our B-Town celebs have said some of the dumbest things! Read on.
Our Bollywood stars have always amazed us with their incredible acting skills, but do you know that they have also made some statements that have actually changed our perception towards them?
Yes, the ones we want to idolize in our real lives, sometimes prove us that all that glitters is not always gold and same is the case of our Tinsel Town. They may seem bold, sensible, but deep down the line their statement contradict their personalities and that makes them enter into the category of the dumbest people.
NewsMobile brings you a list of dumbest statements made by your favourite celebrities!
Salman Khan:
Salman, the man who is a big brand in himself, has once made the most dumbest statement one could ever imagine, you want to know what? Well, it was "I am a Virgin!".
Sonam Kapoor: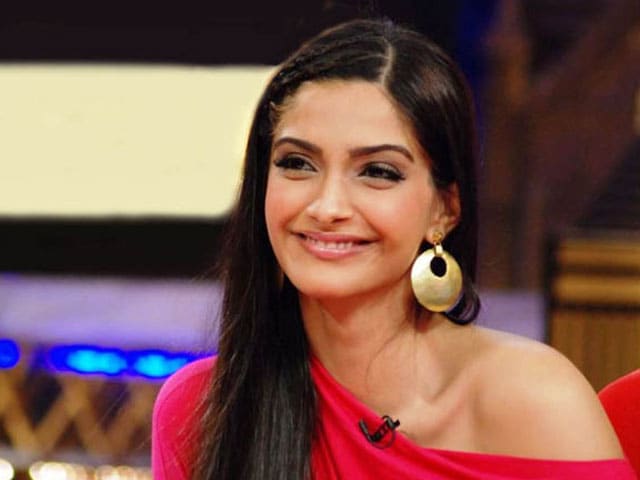 This diva can surely be the best example of "beauty without brains". During a press conference, Sonam was quoted saying, "I have taken acting tips from Abhishek Bachchan." No, no it's not over yet, she even went on saying, "If you're not good looking, you're considered a good actor, you know what I mean?" and started laughing.
Varun Dhawan:
"Alia Bhatt is Robert De Niro of our generation." Is it Varun? Guess, you need to start researching now!
Bipasha Basu:
"If a girl wears a shirt and a skirt, does she become more sensuous? I think a girl in a sari is more sensuous than a girl in a skirt. In my opinion, a wet sari is the most sensuous."
Vivek Oberoi:
'My performance in Krrish 3 was like Heath Ledger's performance in Dark Knight." LOL! Is it Vivek? Well, we never knew this!
Mallika Sherawat:
"I feel that my life is the same as Obama's". Slow claps for this girl's bravery!
Rakhi Sawant:
Rakhi Sawant's response to Aamir Khan's show 'Satyamev Jayate', "This show is completely copy of Rakhi Ka Insaaf, they have stolen our concept. This is not it, Rakhi also expressed on the AIB roast controversy saying that Sab ne chitting (cheating) kiya hain. That's not their voices. Ranveer is very good friend of mine and Karan is good friend. Their voices have been dubbed. Sab ne chitting kiya. They are big celebrities and they will never come on camera and abuse this way".