Salman Khan is a brand in himself; the name is enough to make a film hit. Every year, Eid becomes all the more special for Sallu's fans, as that's the time he chooses to dish out his movies. This Eid, they'll rejoice thanks to Bajrangi Bhaijaan, but being futuristic, he has already booked the Eid slot for next year with his 'Sultan', slated to release in Eid 2016.
But what if we say that you deserve a lot more than this?
Yes, I have good news for all the Salman fans as Pandeyji is all set to make the hat-trick! Â Â Â Â Â Â Â Â Â Â Â Â Â 
Well the recent grapevine suggests, Bhaijaan will return as Chulbul Pandey in Dabangg 3 in 2017!
Yes, you heard that right, Salman has also booked Eid 2017 for his blockbuster sequel!
The Pandey Ji effect:
'Chulbul Pandey' from Dabangg and Dabangg 2 was highly appreciated from one and all. It became the household name for everyone. From his dressing sense, to his dialogues and his style of wearing his shades — people began mimicking him in all ways possible. Pandeyji became the cult. Sonakshi Sinha, who played the image of Mrs Pandey, had made her debut with this film and was highly appreciated for her role.
As we all know, that the image of cops in India is not always taken in a right way, but after Salman depicted that image, things actually changed and that too for a good reason.
Dabangg was directed by Abhinav Sinha and produced by Arbaaz Khan, Dabangg 2 was produced as well as directed by Arbaaz Khan.
About the movie: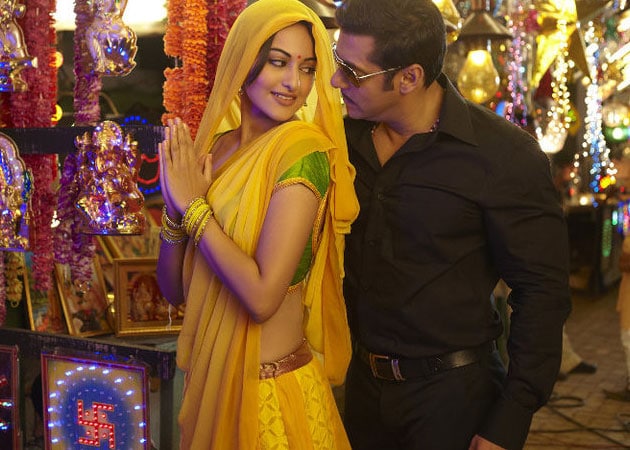 This time Dabangg 3 will be directed by Arbaaz Khan and the latest buzz is that the storyline of the movie has already been finalised. Salman, who believes Eid as a lucky charm for him as well as his movies, has already booked the dates for his upcoming projects. Now that he has the slot reserved for three years, we can expect the hit machine to thrill us with three new superhits! We still have to wait in order to know who will play the lead opposite Salman, will Sonakshi be able to charm her audience once again or it will be a complete new face? Well for now, we just need to wait for an official confirmation to be made.
Like always, we hope Sallu lives upto the expectations.