He is tall, dark and handsome. He is one of the most sought after actors of Bollywood and whenever he is seen on stage he is on his active mode.
Well, he is none other than the hot and charming Arjun Kapoor.
The Kapoor lad turns a year older today.  He is more known for his chemistry with Ranveer Singh rather than any other actresses.
Unknown facts:
Most of us must be aware that Arjun was in a serious relationship with Salman Khan's sister Arpita Khan. But only a few know that the break-up left the Kapoor beta confused about his future. He started dating Arpita at the age of 18 and before things could get any further, the relationship ended in two years. For Arjun, life would have been way too different had the break-up not happened. But he managed things rather than running away from them and today we can see how well he portrays himself, Arpita recently tied knot with Delhi-based businessman Aayush Sharma.
This guy has seen many ups and downs; he was quite young when his father moved out of home for Sridevi, just to get married for the second time. Â Â Â Â Â Â Â Â Â Â 
As a child, it wasn't easy for him to accept the bitter truth of his life. It must have been a painful stage of his life that actually made him stronger. Although he never complaints about anything, yet he is usually seen avoiding those places where Sridevi is in.
Arjun who did a lot in order to become a successful actor, couldn't make his mother's last wish complete as his mother wanted to see him acting on big screen, but before she could see him performing, she passed away on March 25, 2011. Arjun, who was only close to his mother, was in a deep shock, but he still controlled himself and managed things. It's very difficult for a son to see that your father already got married to another lady and your own mother is no more. Although he has gone through so much, yet still he is really humorous and tries to give the best out of him through his acting skills
Can you believe this handsome hunk was not the same few years back? He was fat, he was grumpy, in fact he looked really different than what he is today. Arjun was a man weighing 140 kg. Running for more than ten seconds in a stretch was something was not his cup of tea. Although many directors criticized him for his heavy weight but rather than being discouraged, he took it up as a challenge and started working on him. Shedding 50 kilos in four years is something which is a miracle in its own way, and now he is considered one of the coolest hunks of Indian cinemas.
Hrithik Roshan is his 'man crush' while Kareena Kapoor Khan is the actress whom he admired since his younger days.
Notable performances: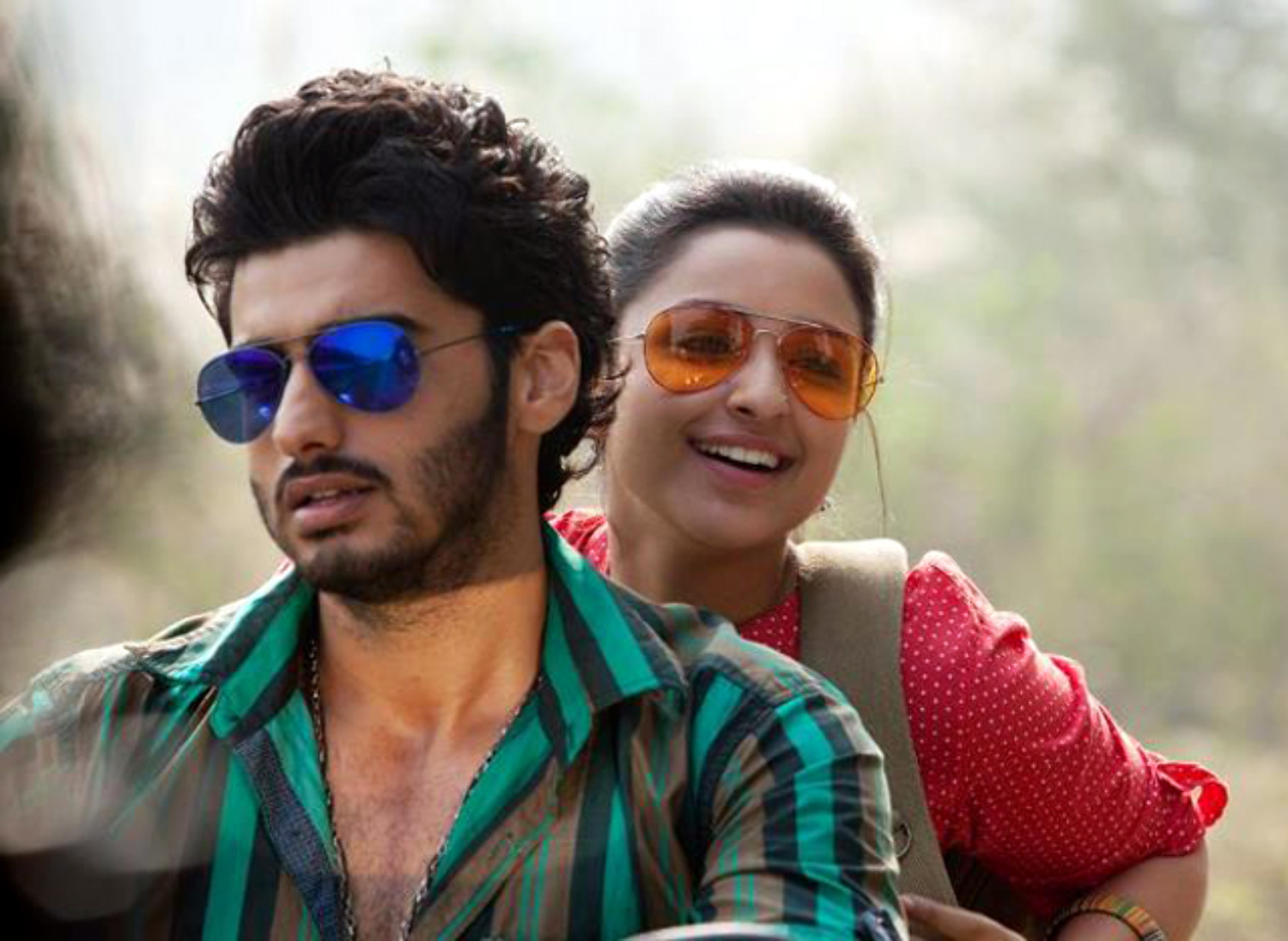 He started off as an assistant producer and assistant director. The actor has made his entry in Bollywood with a hit film 'Ishaqzaade' opposite Parineeti Chopra. And now he has managed to make his place in the A-List of film-makers. He did some of the amazing movies like 2 States, Gunday, Aurangzeb, Finding Fanny, Tevar, where his performances was highly appreciated by one and all.
Childhood:
Arjun Kapoor was born on 26th June 1985 in Mumbai and is son of producer Boney Kapoor and Mona Shourie Kapoor and has a sister Anshula.  Arjun was educated at the Arya Vidya Mandir school in Chembur, which he attended till his twelfth grade. After failing his twelfth grade examinations, he quit his studies. Sridevi is his step mother and he has two step sisters Jhanvi and Khushi. He is grandson of producer Surinder Kapoor, nephew of actor Anil Kapoor and Sanjay Kapoor. His cousins are Rhea Kapoor and Sonam Kapoor.