Baahubali is making quite the uproar even before the movie has hit the screens. Its trailer is out and it has managed to stun everyone with its amazing graphics and cinematography. From silver screen stars to a common man, everyone is going gaga over it.
Recently, Ram Gopal Verma took to twitter in order to appreciate the film and called it Taj Mahal in the field of Indian cinemas.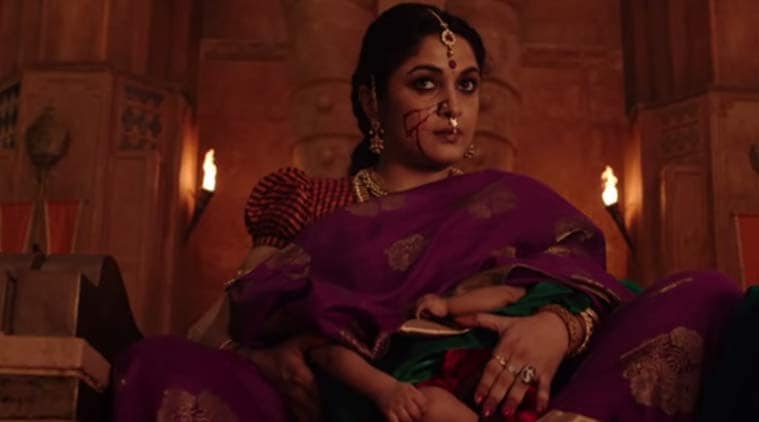 Seems like even the Bollywood superstar Amitabh Bachchan couldn't resist without appreciating the movie, after watching the trailer of the movie felt that some actions and frameworks used in the project can only be seen in progressive Hollywood films. He says he would have been happy to be part of this mega multilingual project helmed by S.S. Rajamouli.
During an interview with Baahubali actor Rana Daggubati, the 72-year-old shared his thoughts, and said that he's simply "amazed and astonished" to see such "magnificent visuals".
Big B also shared that he is sure that the movie will have a massive audience, and he has wished the film's team "all the very best" for such an excellent project.
The much awaited multi-lingual period drama, 'Baahubali' has the support of Bollywood bigwig Karan Johar, as the ace director has bought the Hindi rights for an undisclosed whopping amount. Though no one is talking about the money, this marks the first time that a big Bollywood director and producer like Karan is involved in a Telugu film.
Ace Director Rajamouli is like none other. He does everything in his own style and his trademark is evident in every aspect of his films and that includes the posters too.
After all the secrecy surrounding the movie, Rajamouli in his signature style is slowly giving the audience and fans hints as to what can be expected from this film. As the film release day is nearing, he is giving small daily doses of adrenaline to the fans by releasing posters of the main actors in the film.
Written and directed by S S Rajamouli, 'Baahubali' features Prabhas Raju, Rana Daggubati, Anushka Shetty and Tamannaah in the lead roles.
This epic film will be released in multiple languages including Telugu, Tamil, Hindi, Malayalam, English, French and several foreign languages.