Mumbai: Heavy rain since Thursday night has flooded large parts of Mumbai, affecting flights, trains and bus services in a replay of an annual monsoon nightmare in India's financial capital.
Thousands are caught in a traffic mess and people have been asked to stay away from the sea during high tide.
As knee to waist deep water submerged many areas in the morning, Mumbai's civic body issued a flood alert and advised people to stay at home unless absolutely necessary.
According to a Defence Ministry statement, the Indian Navy has posted rescue teams across Mumbai and has kept divers and inflatable boats ready.
Maharashtra Chief Minister Devendra Fadnavis, who visited the civic agency's disaster control room today, has promised that updated advisories will be issued every two hours to the city.
He also said, "Some trains are halted… we will have them running soon."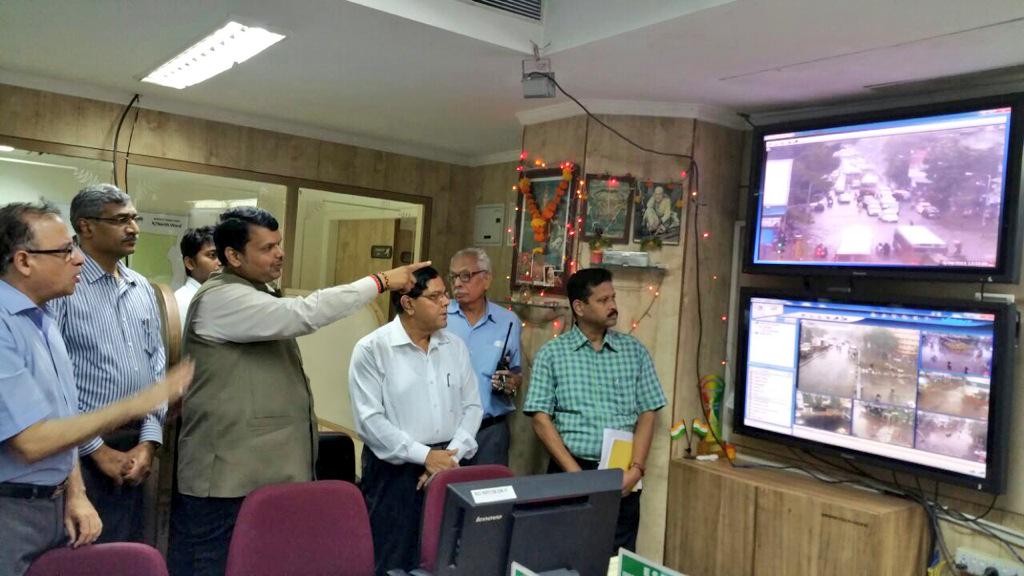 All train services, local as well as passenger, have been badly hit due to the rains. With tracks completely waterlogged, operations are suspended on the Harbour line.
Train services have also been stopped between the busy Chhatrapati Shivaji Terminus (CST) and the Kurla suburb on the Central line. The Western Railways is running staggered services till Andheri.
Flights in and out of Mumbai have been delayed by at least 20 minutes owing to the incessant rain.
Schools run by the civic body were shut down and university exams have been cancelled. Many private schools didn't declare a holiday but the government urged parents not to send their children.
"School closed on account of heavy rains. Thankfully we used flipped classroom. Videos will come handy," posted RN Podar principal, Avnita Bir on Facebook to spread the word. Archdiocesan Board of Education (ABE) which governs over 150 schools in the city has said principals can decide to shut the schools depending on the condition in the area. 
The civic body of the city has pressed about 120 pumps into service to clear the excess water from the roads.
Meanwhile, the commuters are facing a lot of problems with the rains hitting Mumbai local railway service. While there is no train service between Mumbai CST and Kurla, services have also been affected on both Central as well as Western Railway lines.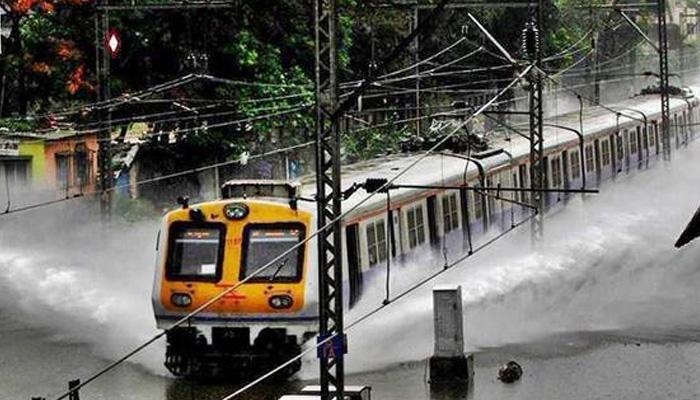 Many passengers missed their flights as they could not reach airport due to waterlogging. Flight arrivals and departures on Thursday were also delayed by an average of 30 minutes due to heavy rain. 
The city's BEST buses have also altered their routes in view of flooding and heavy water-logging reported at several areas including Hindmata, Dadar, Parel, Sion, Vikhroli, Andheri, Jogeshwari, Santa Cruz.
Residents took to Twitter to warn others.
Mumbai recorded around 170 mm of rainfall till Friday morning; its suburbs recorded around 155 mm rainfall.
The Met department has warned of heavy rainfall and strong winds in Mumbai and the coastal Konkan region over the next two days.