How would you actually feel, if you go out for a walk and see a crocodile in the middle of the road? Oh damn!! Now, that's scary, right?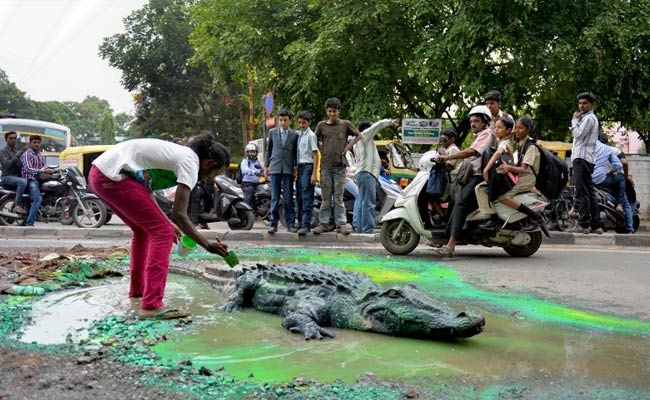 Look at this crocodile in the middle of Sulthanpalya main road in north Bangalore. Scared? Well, relax this is not a real crocodile, it is a faux crocodile created by an artist, Baadal Nanjundaswamy.
The actual reason the artist gives behind this structure is that, he got annoyed by the Civic authorities of Bangalore, as they took no steps to repair a giant pothole and a broken water pipe located in the middle of a main road, hence he followed Mahatma Gandhi's path and protested nonviolently in a very classy manner by turning the pothole into an artificial crocodile pond.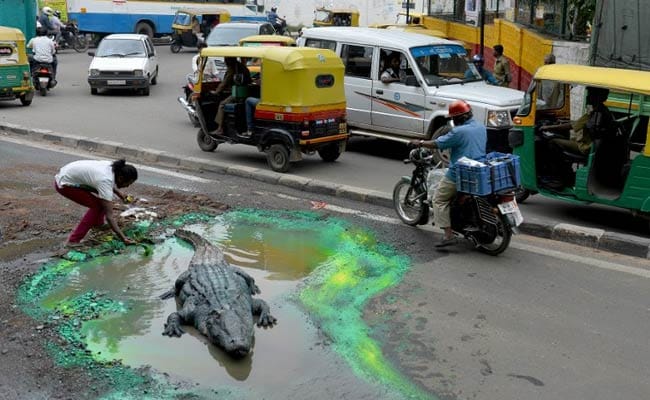 The 36-year-old placed the 12 feet long crocodile in the hole this Thursday and says that it cost him Rs 6000 and a week's time.
These kind of silent protests might fall on deaf ears and blind eyes, but that's one way of spreading the word for sure.