YouTube is almost unfathomably huge. The website receives over 1 billion unique views a month, and over 6 billion hours of video are watched every month– almost an hour for every single human being on the planet. 
YouTube videos can be big business for top independent content creators. Many have capitalized on it and became YouTube celebrities with their channels. These are the YouTube stars who have huge online fan bases.
Zaid Ali 
Professional Life-  Zaid Ali Tahir  is a Pakistani-Canadian YouTube sensation, social media figure and comedian.  He is particularly known for his videos depicting everyday situations of South Asian Canadians (referred to as brown people). He sometimes brings up comparisons to how similar situations would play out when Western people would be faced with them (referred to as white people).
His Urdu, accentuated with a Punjabi accent, one-liners ending in kaaaaaar lo and maaaaaar lo are most famous.
Early Life- Zaid Ali was born on July 2, 1995 in Pakistan, to Pakistani parents. Despite living in Canada for most of his life, Zaid shares a strong connection with his Pakistani heritage which he depicts through his videos in a humorous way. Also, his videos feature his own parents and friends.
 
Ray William Johnson 
Ray William Johnson (born August 14, 1981) is an American video blogger, producer, and actor best known for his YouTube series Equals Three, in which he provided commentary on viral videos.  Most of the videos featured on Equals Three are noted to have received an additional boost of popularity.  In February 2011, one industry publication noted that Johnson had six of the top 20 most watched videos of the month.
In early September 2012, Johnson had accumulated nearly two billion video views. As of March 2015, his YouTube channel had more than 12 million subscribers, and more than two billion video views.
Early Life – Johnson was born and raised in Oklahoma City, Oklahoma.  He graduated from Norman North High School in 1999. In an interview with the Wall Street Journal, Johnson says he studied at Columbia University as a history major, while his profile adds he was preparing to study law.
All India Bakchod (AIB)Â 
All India Bakchod usually abbreviated and referred to as the AIB is an Indian comedy group. The group was initially founded by Gursimran Khamba and Tanmay Bhat and was later joined by Rohan Joshi and Ashish Shakiya. Abish Mathew frequently collaborates with them. All the four members are equal owners of the group. The group maintains a YouTube channel that shows their comedy sketches and parodies on topics such as politics, society, and the Hindi film industry, and much of their reputation was initiated through their online presence
 Initially, the group produced podcasts, prior to using YouTube in 2013 as a medium to share their comedic work.  Joshi had noted that the reason for their use of YouTube was that the group simply did not have funds for advertisements and other promotional materials, and instead relied upon social media to promote their work.
 
Lilly Singh ( Super Woman)
Lilly Singh ( born 26 September 1988), also known by her  YouTube username Superwoman , is an Indo-Canadian YouTube personality, motivational speaker, and comedian. She has also taken part in rapping and film acting. After beginning her channel in October 2010, her videos have gathered over 720 million views and her channel has over 5.8 million subscribers. She is particularly known for her satirical takes on everyday life. Her fans are known as Team Super. She uploads videos every Monday and Thursday.
Early life – Lilly Singh was born on 26 September 1988 in Scarborough, Ontario, Canada, to Malwinder and Sukhwinder  Singh, who are originally from Punjab, India. She has an older sister named Tina Singh. Singh has described herself as a tomboy during her childhood years.   She attended Mary  Shadd Public School during her elementary years and high school at Lester B. Pearson Collegiate Institute. She has a bachelor degree in psychology from York University and went to bangalore for masters degree. She shared a deep bonding with her late maternal grandfather whom she called 'Nanaji', a Hindi word for the same. Singh shares a strong connection with her Punjabi heritage, and says that she likes visiting India.
 
Shraddha Sharma
Shraddha Sharma is a singer from Dehrahun who started out by uploading videos to YouTube, and soon got lot of attention from her fan. Her first video uploaded to YouTube was a cover of the song "Main Tenu Samjhawan ki" from the movie "Virsa".
Shraddha started with her fourth video, an upload on 16 August 2011, that her videos went viral. Haal-e-Dil, a song from Murder 2, has had more than 700,000 views. The Hair n Care campaign consists of a TVC with 'Just Trust Me' song, sung by Shraddha herself. The channel today has over 170,000 plus subscribers. It was only apt that Sharaddhas album was launched at the inaugural YouTube Fan Fest held in Mumbai amidst her fans. Titled Raastey the album is an eclectic mix of Pop, R&B, Rock and Dance. Titled after the lead song Raastey, the album according to Shraddha, is all about life and the road that lies ahead. All of the songs on the album have been written by acclaimed song writer, Ankur Tewari. She has also been a co-judge of igenius Young singing stars with Salim Merchant in the year 2014. Her latest video on YouTube is Dum Maro Dum. She has also launched her own top fan app 'Shraddha sharma' on ios and android devices.
Smosh
Smosh is a web-based comedy duo consisting of Ian Andrew Hecox (born November 30, 1987) and Anthony Padilla (born September 16, 1987). Padilla first began posting flash animations on Newgrounds in early 2003, under the name Smosh. He was later joined by his friend Ian Hecox. Soon afterward, they began to post videos on YouTube in the autumn of 2005 and became one of the most popular channels on that site. As of June 2015, the Smosh channel has more than 20 million subscribers and 4.4 billion video views. The Smosh team has expanded to include others to handle animated, other language, and video gaming content videos.
The Smosh channel has experienced three different spans as the most subscribed YouTube channel. The first period spanned from May to June 2006, the second spanned from April 2007 to September 2008, and the third span lasted from January to August 2013.
 
Jasmeet Singh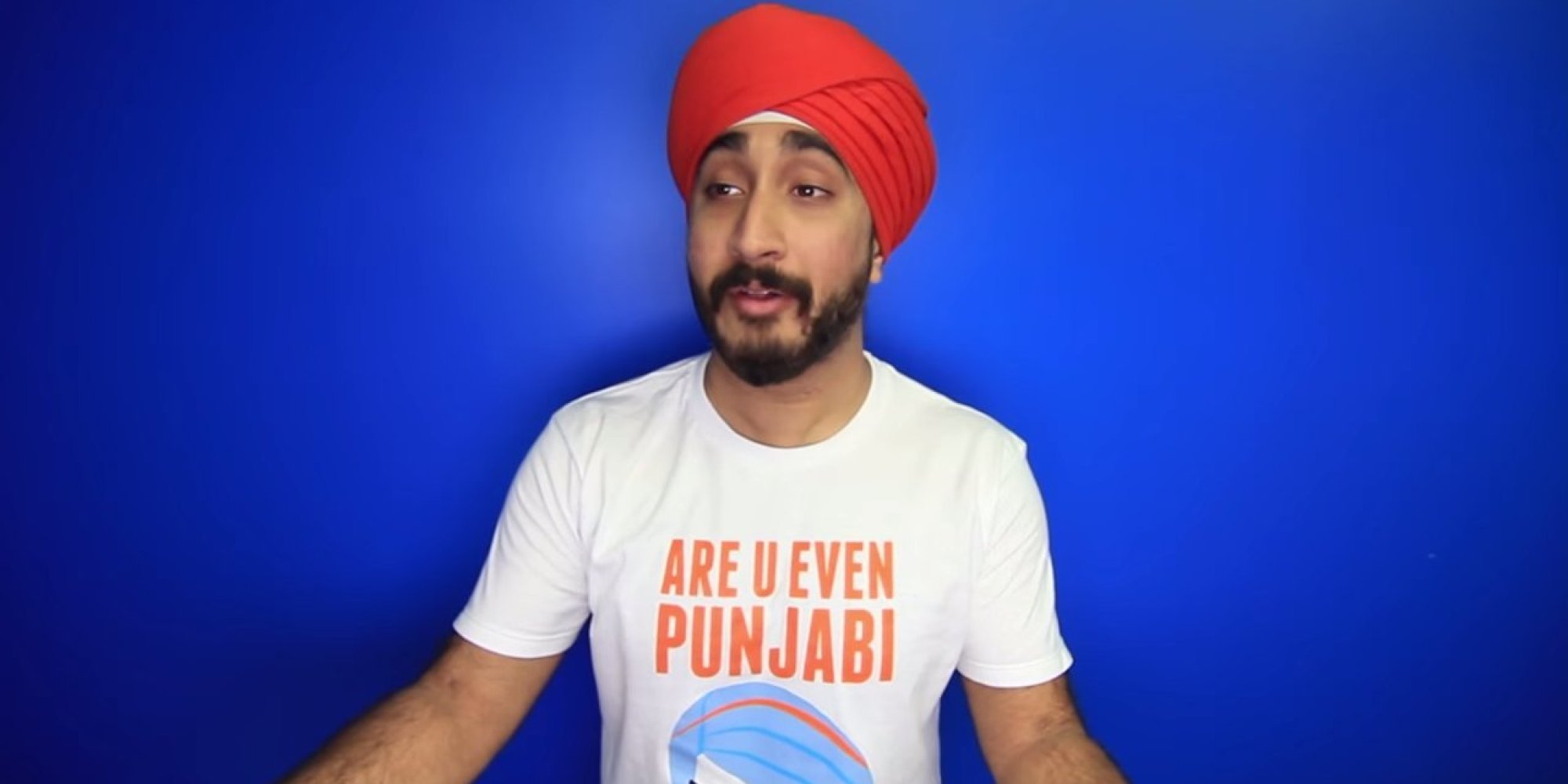 Jasmeet Singh, a.k.a JusReign, is a Sikh Canadian YouTuber who makes YouTube videos. He lives in Toronto, Canada. He frequently colloborates with his friends, Jeet, Babbu, Rupan Bal, and his brother Anmol. JusReign currently studies at the University of McMaster pursuing a undergrad in Women Studies.
Jus Reign was born in a small town in Canada on the November 4th 1989 living with his Mum, Dad, two younger brothers, Gran and Grandad and his four uncles in the one household. When Jasmeet Singh went to school everyone else who was in his school always questioned what was on his head (Turban) which made Jasmeet feel very different to society back then.
 
 
Pewdiepie
 
Pewdiepie Aka Felix Arvid Ulf Kjellberg is a Swedish YouTuber who specializes in a little phenomenon he created known as "Let's Play." This highly simple formula has catapulted many to immense success on YouTube and is so stupid; you wouldn't believe it was entertaining until you saw it with your own eyes. His popularity lies in his ability to connect and entertain viewers while providing humorous commentary when playing games.
Kjelberg has broken numerous YouTube growth records, jumping from 12 million subscribers in August 2013 to more than 20 million in January. Many attribute his success to the attention he pays to his fans. He spends lots of time talking about his fans, answering their questions in the YouTube comments section, and forming a community of "bros."