If there is one man who has taken Indian cinema on the global cinema map, it has to be him. He is talented, he is versatile. He is Sahabzade Irrfan Ali Khan.
Oh, wait, you've never heard of him, have you?
You know, the Piku actor? Yes, we are talking about Irrfan Khan, who's made several appearances in Hollywood movies, but prefers to keep these bits of 'news' low profile, unlike many of his counterparts.
Ho doesn't really fit into the 'Greek God' category if we talk about looks, but when there's enough talent, why should we even get there?
 
Why exactly is he so famous?
Foraying into the world of Indian cinema and television since the early 1990s, Irrfan gave life to several of the characters that he portrayed in "The Warrior" (2001), "Rog" (2005) and "Billu" (2007) before he made strides in Western entertainment with memorable supporting roles in "A Mighty Heart" (2007), "Slumdog Millionaire" (2008) and the HBO series "In Treatment" (2008-2010).
For over a decade, Irrfan had been a part of the Indian television industry, essaying men whose intense emotions often contrasted sharply.
Irrfan is well known to take up realistic roles, without much jazz and playing characters people can relate to. It would be safe to assume that he was one of the first actors to set off this trend of playing more relatable characters.
 
Where it all began
Irrfan was born and brought up in Jaipur, India. He was born into a Muslim Nawab family. He was studying for his M.A. degree when he earned a scholarship to study at National School of Drama (NSD) in New Delhi in 1984.
 
Career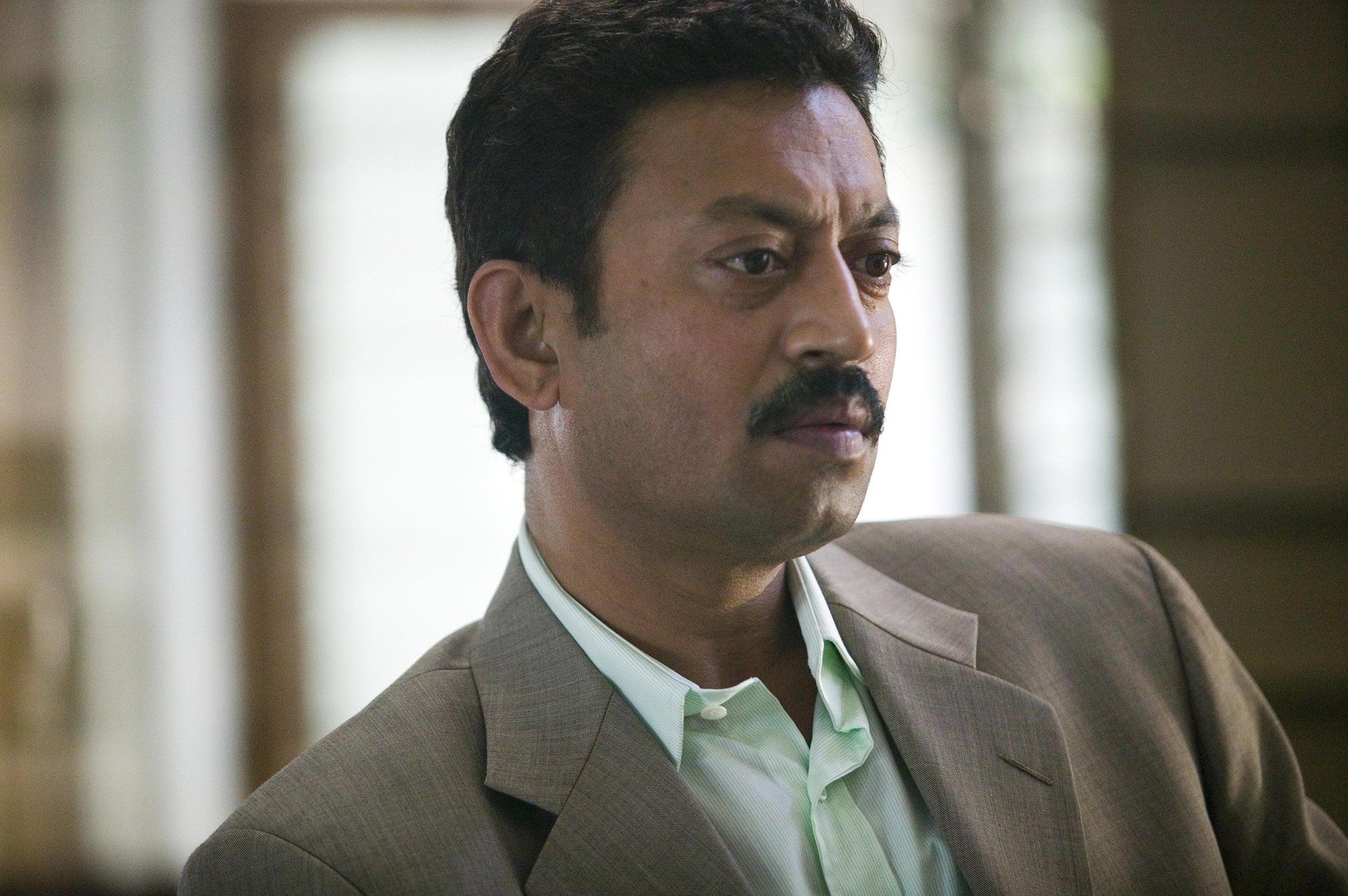 After graduating in 1987, Irrfan moved to Mumbai, where he acted in numerous television serials like 'Chanakya','Sara Jahan Hamara' 'Banegi Apni Baat' and 'Chandrakanta' (Doordarshan), 'Star Bestsellers' (Star Plus), Sparsh, etc. He was the main villain in a series called Darr, where he played the role of a psycho serial killer, opposite Kay Kay Menon.
Theater and television kept him afloat until Mira Nair offered him a cameo in Salaam Bombay (1988) though his role was edited out in the final film.
In the 1990s he appeared in the critically acclaimed film Ek Doctor Ki Maut and Such a Long Journey (1998) and various other films which went unnoticed.
After many unsuccessful films, things changed when London-based director Asif Kapadia gave him the lead in The Warrior, an historical film completed in 11 weeks on the locals in Himachal Pradesh and Rajasthan. In 2001 The Warrior stormed in international film festivals making Irrfan a known face, worldwide.
In 2003 he acted in Indian born writer-director, Asvin Kumar's short film, Road to Ladakh. After the film received rave reviews at international festivals, the film is now being made into a full length feature, again starring Irrfan Khan. That same year he played the title role in the critically acclaimed Maqbool, an adaptation of Shakespeare's Macbeth.
His first Bollywood main lead role came in 2005 with film Rog. Thereafter he appeared in several films either playing the leading role or a supporting role as a villain. In 2004 he won the Filmfare Best Villain Award for his role in film Haasil.
In 2007, he appeared in the box office hits Metro, for which he received a Filmfare Best Supporting Actor Award, and The Namesake, which was a hit overseas. They were closely followed by his appearance in the international films A Mighty Heart and The Darjeeling Limited.
In 2008, he featured as a narrator in an Arts Alliance production, id – Identity of the Soul. The performance is due to tour worldwide, this year tens of thousands turned out to see the event as it toured the West Bank. He also plays the police inspector in the 2008 film Slumdog Millionaire, for which he won the Screen Actors Guild Award for Outstanding Performance by a Cast in a Motion Picture.
 
International recognition
His international recognition came when he portrayed the role of a Non Resident Bengali Professor in the USA in the lead role of the English movie The Namesake directed by Mira Nair. This movie was critically acclaimed by every important US newspaper. After this movie, he was a recognizable actor abroad. In fact, Irrfan was unknown until this movie made him a household name in India.
 
Personal life
Khan is married to writer Sutapa Sikdar who's also a NSD graduate and they have two sons named Ayaan Khan and Babil Khan.