New Delhi: The year 2015 has been touted as the year of cool innovations and gadgets. The trendsetters were smartphones – a few years back – which took the market by storm.
Slowly smartwatch grabbed eyeballs. From Apple Watch to LG Urbane, technology saw a rise. But now, it seems, technology has revolutionized the way we live.
Gadgets are getting smarter and dependable. Even pens and clothes are becoming smarter!
NewsMobile jots down a few of them that make you 'smarter'.
 
Smart Mirror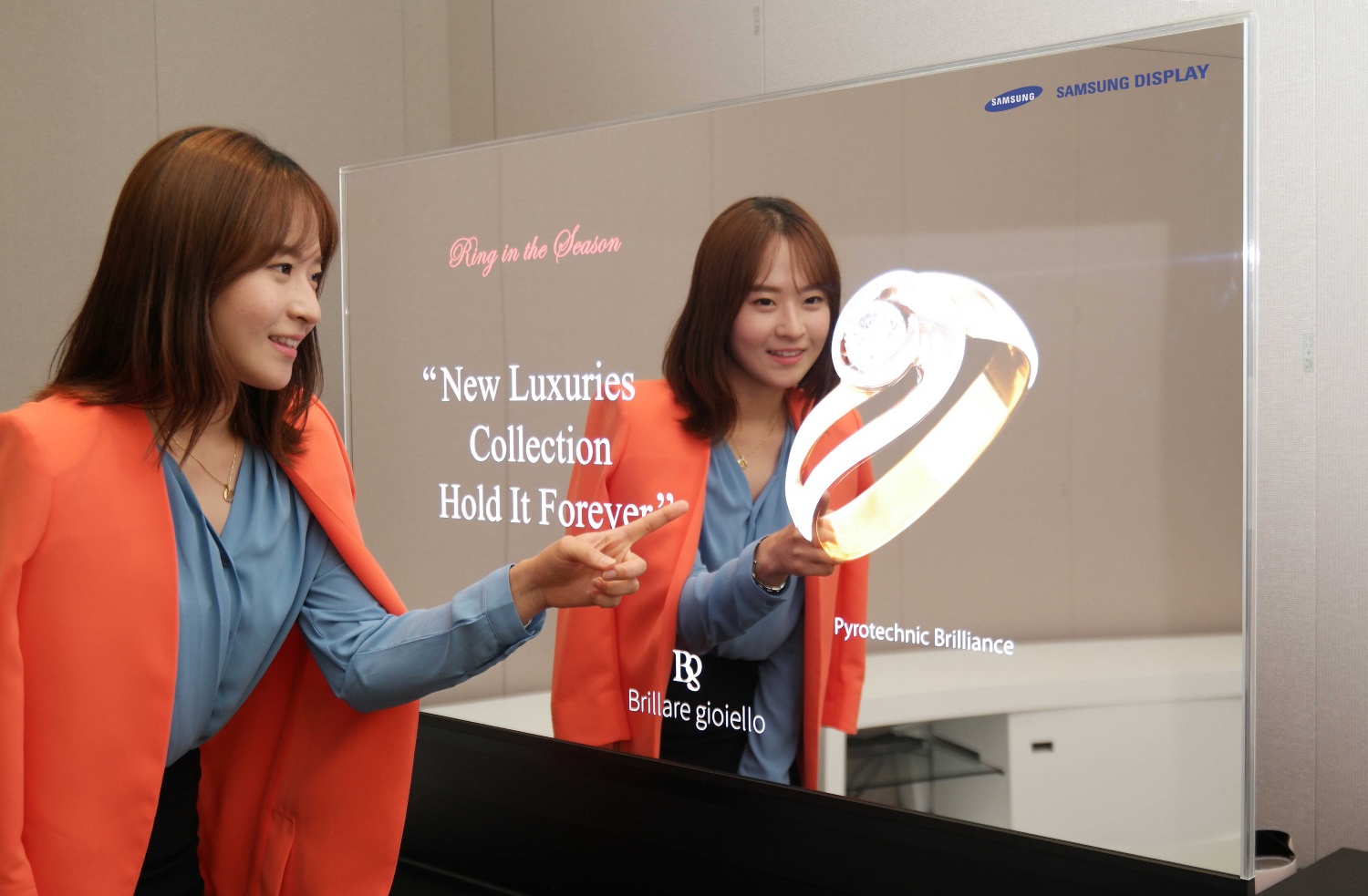 If you've been longing for 22nd century chic in a 21st century world, Samsung has read your mind and debuted their new Transparent and Mirror OLED displays.
This technology isn't new, even for Samsung, who showed off a transparent OLED laptop screen prototype at CES 2010, but this is the first large-screen OLED model the company has announced.
At an event in Hong Kong, the company unveiled a new type of mirror that also functions as a screen with cameras inside.
The display will be used in digital shopping, allowing customers to digitally try on clothing and accessories before they buy. The displays are outfitted with 3D cameras that are able to track shape and motion, which would take live video of the user and overlay the selected product, creating what Samsung calls a "virtual fitting room."
 
Smart Plate
Your next dinner plate could tell you to lay off those mashed potatoes. Philadelphia-based startup Fitly has launched a new Kickstarter campaign for the SmartPlate, a plate that analyzes what you're about to eat. The goal of the Wi-Fi and Bluetooth-enabled SmartPlate is to help control your portions and calorie intake.
Claimed by its inventors to be the world's first "intelligent plate", the SmartPlate proposes to count every calorie that is placed on it. To make the process of getting an accurate picture of what you're eating, Fitly decided to embed cameras and sensors in its SmartPlate.
Hidden in its sides are three digital cameras that photograph the diner's food. These pictures are relayed over Wi-Fi or Bluetooth to a mobile device, which sends them for comparison with a large bank of images to determine what is in the meal, using a similar technology to facial recognition cameras.
 
Smart Pen
Imagine you have a pen that can write on any surfaces. Imagine sending out letters 'digitally' to your loved ones in your own handwriting.
OTM Technologies has launched its new Phree input device on Kickstarter this week which allows you to write virtually anywhere. Rather than being limited to touchscreens, Phree lets you write, draw, annotate and express yourself in countless other ways and virtually on any surface.
Phree is billed as a stylish tool that can chronicle your most important thoughts when they need to be chronicled in a way that feels more natural. It does this through a handy little tool in its tip that the developers call the world's smallest 3D laser interferometer.
The pen is compatible with existing software such as EverNote, Google Handwriting Keyboard and Viber and the company says it will connect with anything that has a Bluetooth connection, be it your phone, tablet, laptop or TV.
 
Smart Knife
Now, cook in style as Samsung unveiled world's first smart knife that offers smartphone capabilities. Dubbed Samsung Blade Edge, the knife comes with all the features of Galaxy S6 – including Android, the latest TouchWiz UI, and a great camera that's always ready to take photos of your delicious food.
It comes with a foldable handle that can, upon request, be made out of premium olivewood, ceramic, stainless steel, or even mammoth tusk.
Not only this, the Blade Edge has got a finger detection mechanism that prevents it from cutting human skin, while anti-virus protection alerts you whenever unwanted germs are detected in your ingredients.
In addition, the Galaxy Blade Edge is waterproof and fireproof, and includes a stylus that can function as a thermometer, or as a baking tool.
 
Smart Cloth
It seems clothes are getting smarter these days. Google is working with iconic US jean maker Levi Strauss to make clothing from specially woven fabric with touch-screen control capabilities.
The Internet titan used its annual developers' conference in San Francisco to reveal its so-called Project Jacquard and to spotlight Levi Strauss as its first partner.
Named after a Frenchman, who invented a type of loom, Project Jacquard is in the hands of a small Google team called Advanced Technology and Projects (ATAP), which is different from the Google (x) lab that develops big-vision innovations such as self-driving cars.
The special threads can be woven into a wide array of fabrics, and be made to visually stand out or go unnoticed depending on designers' wishes.
Anything involving fabric, from suits or dresses to furniture or carpet, could potentially have computer touch-pad style control capabilities woven.