New Delhi: There are economy class airlines. There are business class airlines. And then there are luxury class airlines. Luxury aircrafts are generally private aircrafts having all the necessary amenities, which is required for a royal ride.
Imagine 10 years back. Having the opportunity to fly in an airplane was an amazing privilege that people could share with their friends and family members forever. Usually, the only people who could go on flights on an almost weekly basis were celebrities, elected officials and the extremely wealthy.
Cut to 2015. Travelling has become more luxury oriented with people ready to spend lakhs of money to avail the comfort.
 
Etihad Airways A380
Unrivalled luxury is the theme of Etihad Airways' new plane design, turning its Airbus A380 and Boeing B787 Dreamliner aircraft into the most sophisticated way to travel.
While the rest of us long for a few inches more legroom, 'The Residence by Etihad' is a VIP suite located on the top deck of the new A380 planes, but you'll need deep pockets if you want to travel in style – it is set to cost around £12,500. One way.
The plane is more like a five-star hotel, with a three-room private suite, including a living room, bathroom and bedroom – not to mention a Savoy Academy-trained butler to cater to your every whim.
 
Boeing Business Jet 2 aka 'The Flying Hotel'
The Boeing Business is known as the Flying Hotel for a reason. It is decked out with a lounge that is one thousand square feet, very comfortable furniture, a bedroom suite and other amenities that make it as comfortable as a hotel.
The plane can carry up to 19 passengers and flies roughly 12 hours of nonstop flight, before it needs refuelling. A conference room features connectivity for smartphones and computers, and a high-definition video system boasts surround-sound audio.
It's no surprise then, that this plane is also known as the 'Flying Hotel'.
 
Boeing Business Jet 3
Boeing Business Jet 3 (BBJ3) is a new member in the BBJ family, arriving after the BBJ2. The design is based on the Boeing 737-900ER airliner, but the BBJ3 is a larger jet with an extended range, and allows a direct non-stop flight of up to 10,066km.
With the amazing ability to fit forty-six passengers, this jet includes a luxury dining room, staff room, master suite and a spacious lounge.
The interior configuration includes an executive office, conference room, washroom and bedroom. The large floor area provides variety of options to create personal environments such as an entertainment area, living room, and dining room along with common sleeping or seating areas.
 
Airbus A380: Flying Palace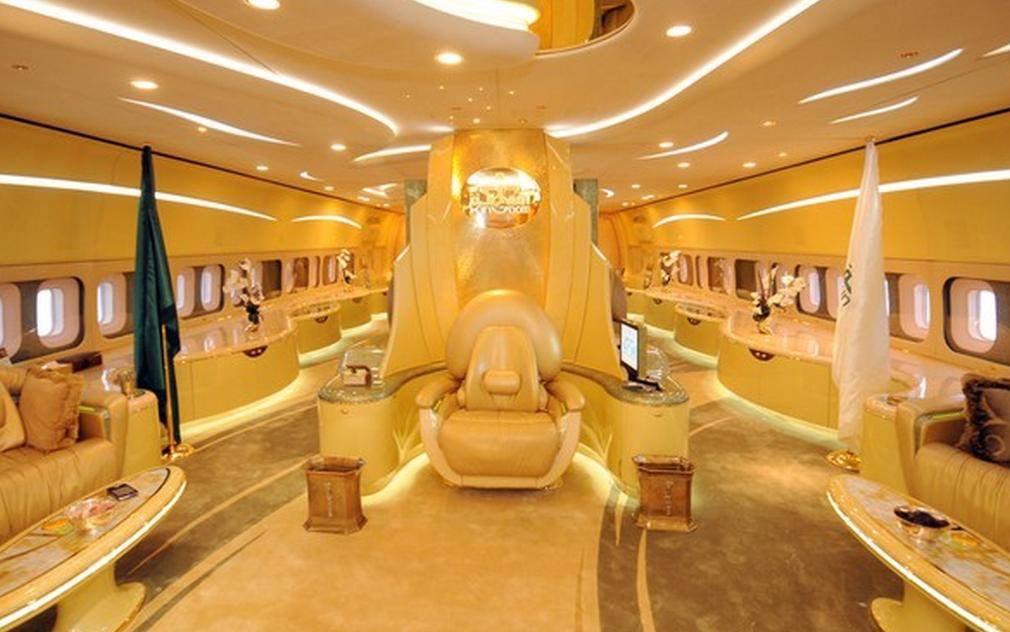 When flying in first class becomes a bore and a regular private jet doesn't cut the mustard, look no further than a fully-customised Airbus A380 'Flying Palace'.
From a private entrance by elevator to bypass the aerobridges and 'regular' folk in the airport terminals through to boardrooms, fixed dining tables and en suite private showers, these planes have it all.
The Airbus has 5 private bedrooms to choose from, each with a king-sized bed, a relaxation and dining area, and of course, an en suite bathroom and shower. When you're ready to emerge, there's an on-board concert hall with seating for ten passengers while bar stools allow the space to double as a casual meet-up zone with drinks and other refreshments.
There is a larger 14-seat dining and meeting zone for bigger parties, with the seats all boasting extendable footrests, massage facilities and adjustable lumbar support. For a change of venue, there's a laidback boardroom-style table for meetings or an elegant midnight snack.
 
Air Force One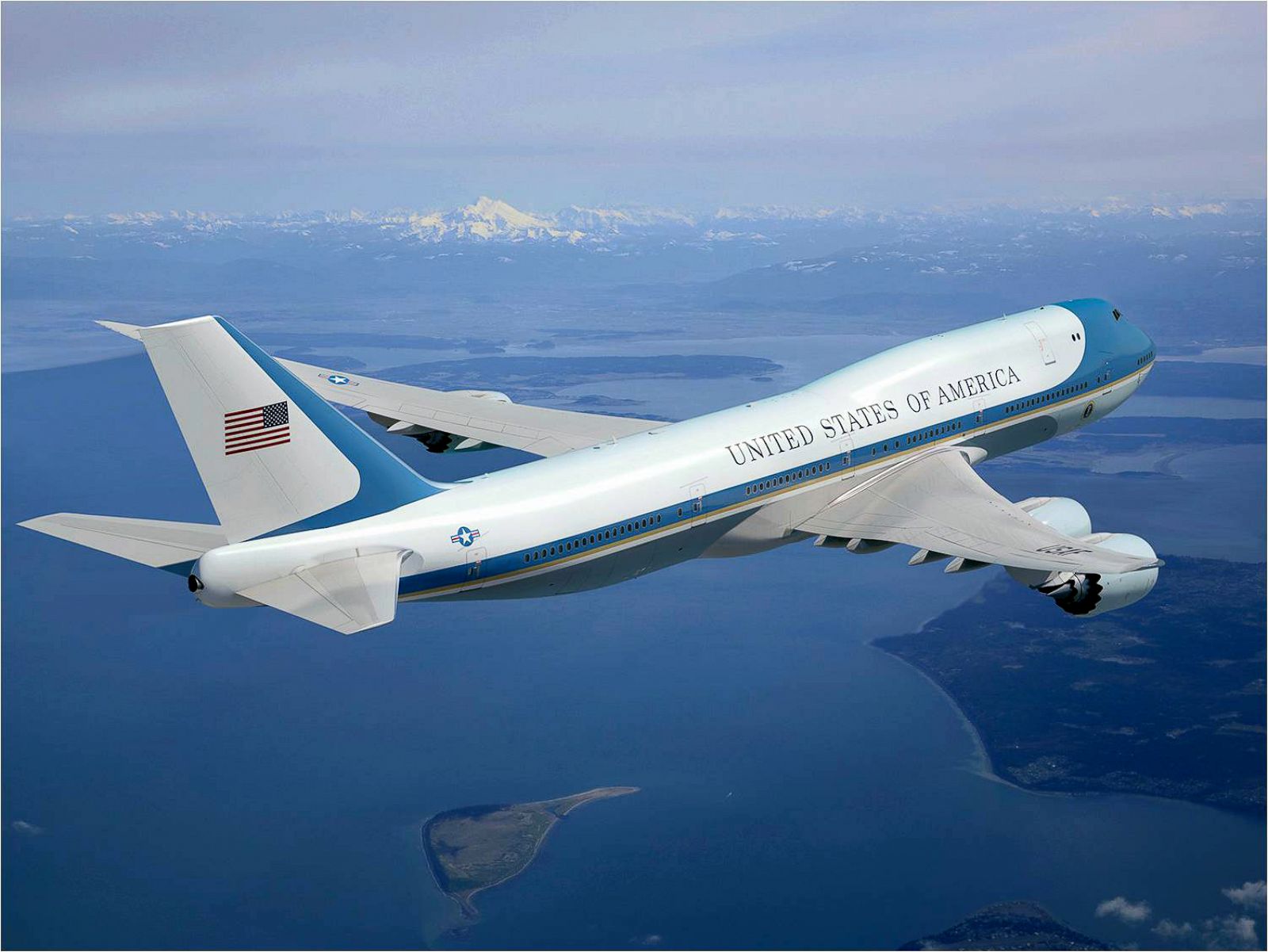 Air Force One is the aircraft that transports Barack Obama to meetings throughout the world, and the highly-customised Boeing 747-200B has even been enjoyed by British Prime Minister David Cameron.
With 4,000 sq ft of floor space over three levels, it certainly doesn't lack space, and includes an extensive suite for the President with a large office, lavatory, and a conference room.
But it's not just the space and facilities that make the plane so ideal, it is also stacked with the latest safety equipment.
According to White House information the onboard electronics are hardened to protect against an electromagnetic pulse – such as a nuclear explosion – and Air Force One is equipped with advanced secure communications equipment, allowing the aircraft to function as a 'mobile command centre'.
The plane can reach speeds up to 620 miles per hour, 40 miles per hour faster than their commercial counterparts. And there are also mirror ball missile deflectors embedded in the wings of the plane should the aircraft come under attack.