All of us have our own fears, whether it is a reasonably rational fear or one that we'd rather not admit we have.
Well, our B-Town celebs are no different! In the end, everyone has something they are afraid of, whether a minor thing like a horse riding or something more life threatening.
 
NewsMobile brings you what fears your favourite Bollywood stars.
Priyanka Chopra
 
Can a Jungli Billi ever be scared of another animal? Well it seems like the Jungli Bili of Bollywood, Priyanka Chopra, was scared of horses but her determination to give her best enabled her to sail through a scene in Drona where she had to ride a horse with Abhishek Bachchan.
 
Ranbir Kapoor
Bollywood's heartthrob Ranbir Kapoor who has a great fear of height, got a control over his fear while shooting for Rockstar. One of the scenes involving a concert sequence needed aerial shots of it, but since the director Imtiaz Ali couldn't be in two places at once and oversee both the aerial and ground shots, he asked Ranbir to supervise the aerial takes. Ranbir who suffers from vertigo, overcame his fears and instructed the foreign Director of Photography from a chopper in the air.
 
Arjun Kapoor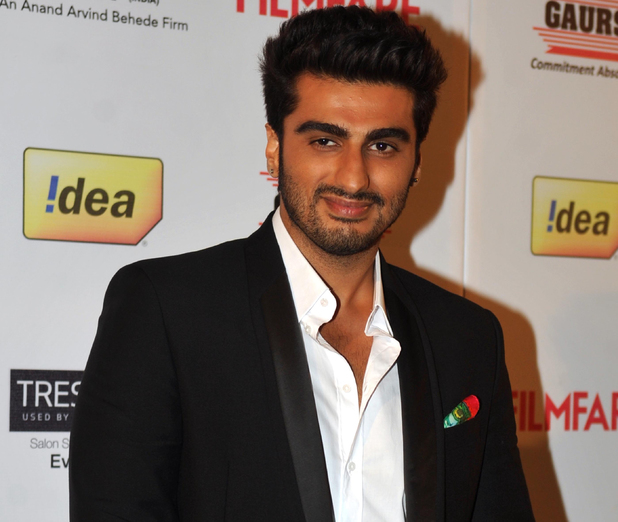 You won't believe what the tough and brawny action star from Ishaqzaade and Gunday is afraid of! This fanny has a phobia of ceiling fans. Yes! And it's so bad that he doesn't have a single fan at his place.
 
Anushka Sharma
The very talented Anushka Hidden has a great dread of riding bikes! Anushka is so petrified of riding bikes that once the shooting of 'Matru Ki Bijli Ka Mandola' had to be stopped because she lost her calm while riding pillion to actor Imran Khan! However, like a thorough professional, Anushka has mastered her phobia quite a few times for movies and TVCs!
 
Shah Rukh Khan
He is known as King Khan but there are some fears that even kings cannot overcome. Shah Rukh Khan might be the Baadshah of Bollywood but he is scared of horses. No wonder we don't see him riding a horse in his movies too often.
 
Sonam Kapoor
The dazzling diva of Bollywood is quite interesting in her own way and equally interesting is her phobia! The actress has a phobia of being in elevators! The actor confessed that she prefers stairs as her first choice but, if need be, she stuffs herself into the corner of a lift and waits for her floor to arrive. Having said that, the elevator is never an option for the chirpy actress when she is stressed out!
 
 
Alia Bhatt
The young and the chirpy actress Alia Bhatt might have ventured to the dark side of human emotions with her critically-acclaimed movie Highway but darkness is something which still becomes difficult for the actor to handle. Alia's phobia of darkness is so overpowering that she sleeps with a dim light switched on and curtains slightly open!