Sydney: You don't need another reason to love Sandra Bullock. The acclaimed actor has earned the title of 'America's Sweetheart' by being the most charming and talented Hollywood star.
People magazine has named Sandra Bullock 'The World's Most Beautiful Woman' of 2015.
Bullock joins a long line of actors to receive the honour, including last year's cover girl, Lupita Nyong'o, and Gwyneth Paltrow in 2013.
"Real beauty is quiet. Especially in this town, it's just so hard not to say, 'Oh, I need to look like that,'" she said.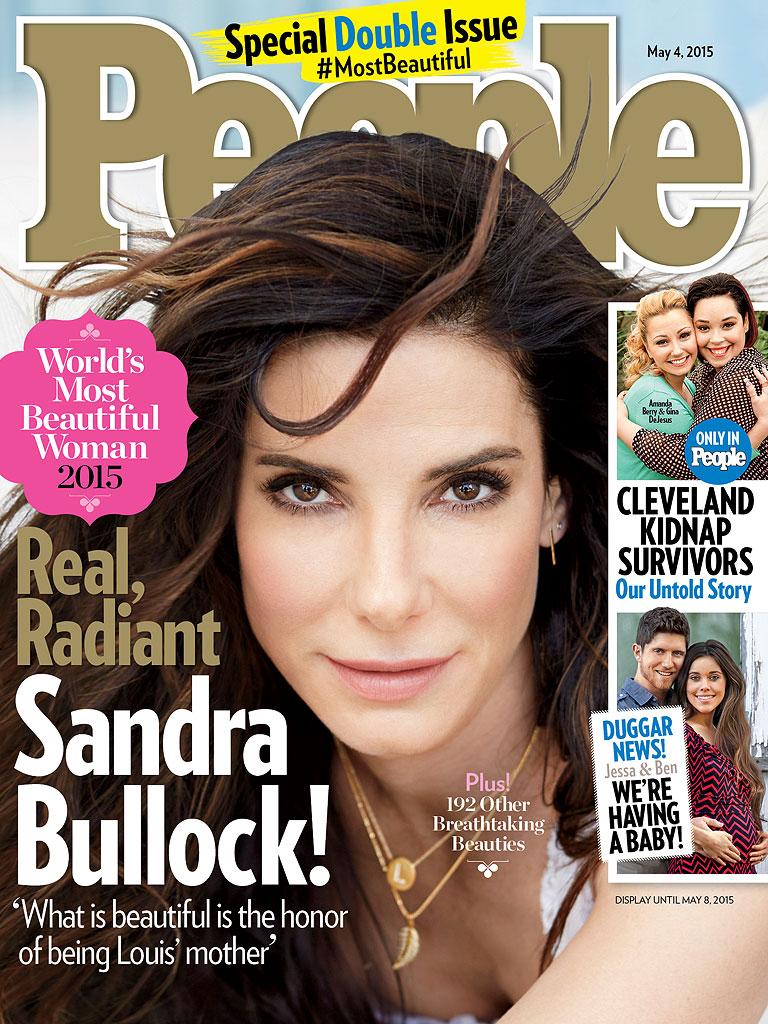 "No, be a good person; be a good mom; do a good job with the lunch; let someone cut in front of you who looks like they're in a bigger hurry. The people I find most beautiful are the ones who aren't trying," she added.
The 50-year-old actress, who starred as a faux beauty queen in one of her most popular movies Miss Congeniality, said she has stopped eating raw cookie dough and switched to green juices.
She also credits her work outs with the program Body by Simone four to five times a week as helping her stay in shape.
The cover story focuses on Bullock's home life with her son, Louis, 5, and her efforts to stay healthy and fit past her 40s.
"I was putting him to bed and told him that even when I'm old and gray and more wrinkly than I am now, I'll still love him and want to tuck him in," she said.
"And he asked why I have wrinkles, and I said, 'Well, I hope some of them are from laughing so much.' And he touched my face and said, 'You're not old, you're just happy.'"
Along with Bullock, the magazine has chosen 192 other women to honour.