New Delhi: Cooking can be boring for many, but for some, the art of cooking comes with a blend of technology. When gadgets work in tandem with your kitchen needs, it's a match made in technology heaven.
NewsMobile brings you six products that will make your kitchen work a lot more fun.
Loch Ness Ladle
It's not often that you can describe a soup ladle as "cute" or "unique," but that's exactly what this adorable Loch Ness monster ladle is. It's a cute, soup-serving version of everyone's favorite Scottish terror of the deep.
Designed by Ototo at Animi Causa, this little monster will be able to terrorise the deep and hopefully warm depths of your soup pot for $15 as soon as its February launch date comes around.
 
Spice ink for latte art
CinniBird is a button-controlled pen allows users to write or draw on latte foam with edible ground powders such as cinnamon and cocoa. So, think of the CinniBird as your brush, the latte foam your canvas, and paint your heart out for your loved ones.
The product is well toward a $2,000 'Indiegogo' campaign goal and its creators Balazs Oltvai and Reka Horvath said production has already begun. The CinniBird will eventually come with an iPhone app that recognizes cup edges and gives artists instructions based on pre-loaded or custom templates. CinniBird is priced at $35.
 
Minipresso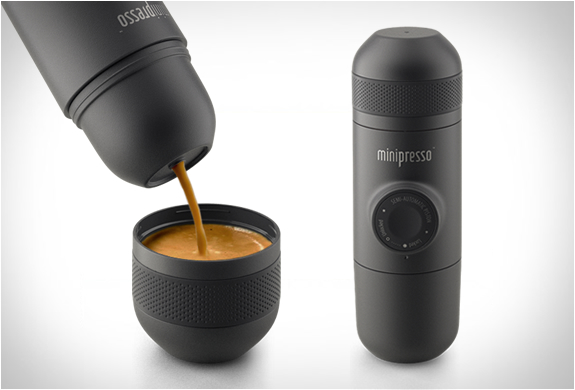 Minipresso is a portable espresso maker that allows you to get a jolt of caffeine ANYWHERE! Whether you plan to go hiking, camping, boating, or stay in a hotel, Minipresso compactness makes it the ideal espresso machine to slide into your bag, backpack.
With little efforts, Minipresso helps you prepare amazing shots, with a quality close to traditional machine. With the help of a semi-automatic piston, small quantities of water are injected into the coffee adapter. After few pushes, the optimal extraction pressure is achieved and a rich and bold espresso is extracted.
 
Concept Cutting Board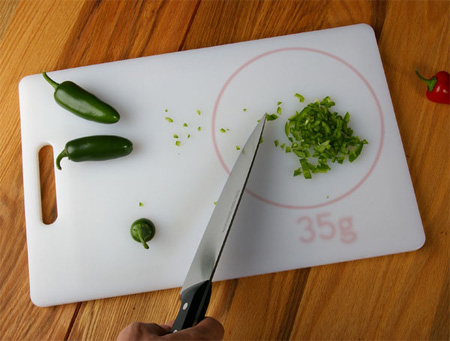 This combination cutting-board-and-scale combination would actually be a useful addition to the kitchen. It combines two kitchenware designs that are individually essential but together could take up less space, mean fewer things to clean and make the cutting and weighing of food during preparation even easier.
 
Mirror Cup
D-Bro, a Japanese design brand, has created a unique set of mirrored cups called "Waltz", that gain their striking patterns and colours by reflecting them from the saucers they come with.
 
Desktop Microwave
This desktop microwave oven concept heats ready meals at the users' desk, giving them as much time as possible to concentrate on their work. The microwave is powered through a C8 port connected to the mains and controlled through a computer application connected via USB.
To enhance ease of use, Radio Frequency Identification is integrated into the product to allow the oven to recognise an inserted meal. Adhesive RFID tags are located on the end of the packaged plastic fork – this contains information on the meal. With a swipe through the product's built in scanner, the oven recognises the meal and operates at the appropriate time and heat.