Playing on cricket's biggest stage can be intimidating for even the most fearless of players. Teams playing in the ICC Cricket World Cup will rely on their most experienced tournament campaigners to guide younger cricketers through the six-week long tournament.
We bring you 7 players who know how it feels to play at the grandest stage of cricket, players with the most World Cup caps:
Mahela Jayawardene, Sri Lanka (33 matches)
Jayawardene will lead the way as the most experienced ICC Cricket World Cup player in 2015. One of Sri Lanka's all-time greats, Jayawardene's international career started in 1997 and this marks his fifth appearance at the tournament.
A highlight of his World Cup career came in 2007, when as captain; he scored a match-winning century against New Zealand in the semi-final. In 2011 he scored an unbeaten 103 from 88 balls in the World Cup final, when Sri Lanka fell to India by six wickets.
Kumar Sangakkara, Sri Lanka (30 matches)
The wicketkeeper-batsman is padding up for his fourth ICC Cricket World Cup in 2015, having played in 2003, 2007 and 2011.
The highlight of his 2003 World Cup was an unbeaten 39 in the semi-final against Australia, while his 2007 tournament saw him reap four half-centuries, including 76 against Bermuda and 54 in the final against Australia.
The 2011 World Cup was a highlight for the batsman, who scored 465 runs in nine matches as Sri Lanka captain including 111 against New Zealand.
Brendon McCullum, New Zealand (25 matches)
One of the in-form batsman heading into the 2015 Cricket World Cup, Brendan McCullum is also New Zealand's most experienced player.
He will play at cricket's biggest tournament for the fourth time, having scored 414 runs at the previous three editions, at an average of 31.85.
Highlights from his previous Cups include scores of 76 not out against Zimbabwe and 101 against Canada, both in 2011. He also holds the record for the fastest CWC half-century, scored off just 20 balls against Canada in 2007.
Daniel Vettori, New Zealand (23 matches)
A fifth World Cup appearance will be added to Daniel Vettori's long and impressive cricket resume this year.
The spinner made his international debut in early 1997 and was part of New Zealand's World Cup squads in 1999, 2003, 2007 and 2011.
His best figures of 4-23 were against Ireland in the 2007 tournament
Shahid Afridi, Pakistan (20 matches) 
A popular veteran of the Pakistan team, Shahid Afridi has been playing for his country for more than a decade.
Afridi is no stranger to the ICC Cricket World Cup, having played in the 1999, 2003, 2007 and 2011 tournaments.
His best World Cup performance was against Kenya in 2011 when he took 5-16.
Chris Gayle, West Indies (20 matches) 
Chris Gayle has been playing one-day international cricket since 1999 and will represent West Indies in his fourth ICC Cricket World Cup in 2015.
A damaging allrounder, Gayle has scored more than 8800 ODI runs and claimed 158 wickets. With 21 centuries, 46 fifties and a five-wicket haul to his name, working out how to restrain the Jamaican will be a priority for other teams during the tournament.
Gayle enjoyed success at the 2003, 2007 and 2011 World Cups, including 119 against Kenya in 2003.
Tillakaratne Dilshan, Sri Lanka (20 matches)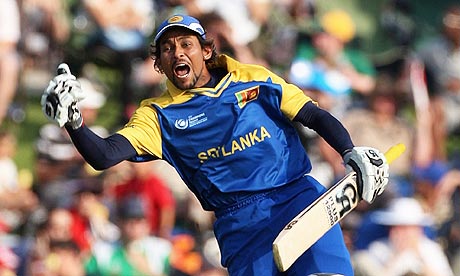 Since making his one-day international debut in 1999 against Zimbabwe, Dilshan has notched more than 8500 ODI runs across more than 300 matches.
The ICC Cricket World Cup 2015 will be his third appearance at the tournament. He impressed at the 2011 edition when he was the World Cup leading run scorer, amassing 500 runs from nine matches at the tournament including knocks of 144 and an unbeaten 108.
Courtesy: ICCÂ