New Delhi: The Board of Control for Cricket in India (BCCI) on Tuesday selected the 15-member squad for the World Cup.
Man of the match in 2011 World Cup, Yuvraj Singh was axed from the squad despite of his all round performance in the on-going Ranji Trophy. Murali Vijay, too, did not find a place in the squad.
Meanwhile, Axar Patel, Ishant Sharma and Ravinder Jadeja made into the squad. Jadeja was initially in doubt as he was not 100% fit for the tournament.
This squad will play a tri-series with Australia and England from January 16 to February 1. For the tri-series, the selectors have picked Dhawal Kulkarni and Mohit Sharma.
The 2015 World Cup is scheduled from February 14 to March 29 in Australia and New Zealand. 
 
Here are the Defenders of the World Cup:Â 
MS Dhoni (Captain & Wicket-keeper)
One of the most successful captains in Indian cricket history. He has played 88 Tests and has scored 4808 runs at an average of 38.46 with 6 centuries. He is the wicket-keeper and has taken 243 catches apart from 37 stumpings.
Shikhar Dhawan
The left-handed batsman made a swashbuckling debut against Australia. He has played 10 Tests and scored 656 runs at an average of 38.58
Rohit Sharma
Another elegant batsman who can smash any opponents on his day. Despite having played 124 ODIs, he has played only 7 Tests, scored 489 runs at an average of 48.90
Ajinkya Rahane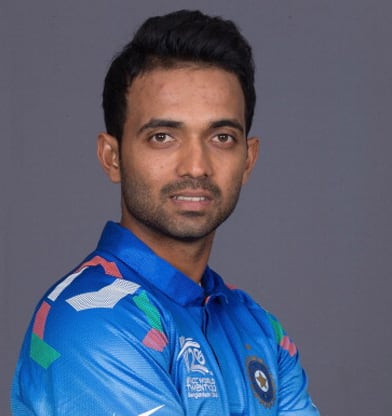 Another good prospect for Team India, Rahane made healthy contributions against England and South Africa. In 10 Tests, he has scored 678 runs at an average of 39.88. Rahul Dravid describes him as the future of the Indian cricket
Virat Kohli (Vice-Captain)
The vice-captain of Team India. He will be leading the side in the first Test against Australia in the absence of M.S. Dhoni starting on December 9, 2014. He has played 29 Tests and scored 1855 runs at an average of 39.46
Suresh Raina
Made a good debut in Test cricket, but was not selected for the Tests for his indifferent form. A match-winner in ODIs and T20s, he is returning to the Test team for the Australian tour. He has played 17 Tests, scored 768 runs at an average of 28.44
Ambati Rayudu
Rayudu is a pint-sized, fluent strokemaker with a compact technique. He blazed an unbeaten 177 – after opening the batting – as India's colts completed a clean sweep of a one-day series in England in 2002. He is also the the third-oldest Indian, at 27 years and 304 days, to score a fifty on ODI debut.
Ravindra Jadeja
A useful all-rounder down the order, Jadeja has played 12 Tests, scored 364 runs at an average of 21.41. He has taken 45 wickets at an average of 30.37 with 6 for 138 being his best.
Ravichandran Ashwin
The off-spinner has proved he is a budding all-rounder. His role as a batsman in Tests has added strength to the Indian batting line-up. The off-spinner has played 21 Tests and scored 894 runs at an average of 38.86. Besides this, he has taken 107 wickets at an average of 28.65 with 7 for 103 being his best.
Axar Patel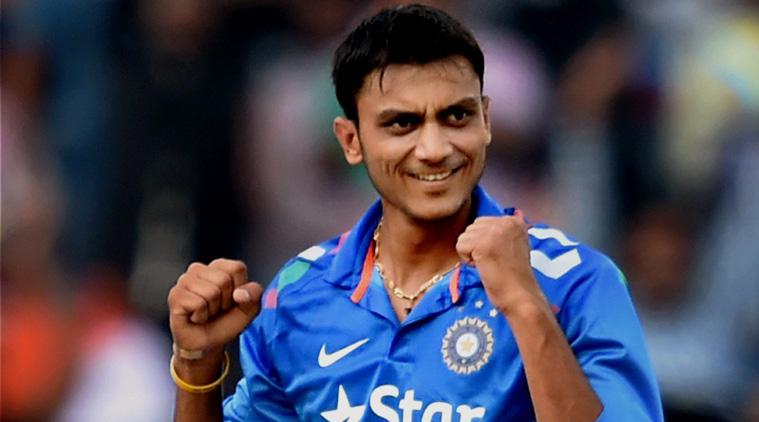 Hasn't been around for too long to bowl us over, but he could very well be the young blood that Team India needs. His First Class average is 42, and he has been pretty impressive, especially when it came to bowling. Could be a gamble, but why not!
Bhuvneshwar Kumar
A genial medium-pace bowler has proved his mettle in the recently concluded England tour. Besides taking wickets, he is also a useful batsman down the order. In 11 Tests, he has scored 343 runs at an average of 24.50. He has taken 28 wickets at an average of 30.25 with 6 for 82 being his best.
Ishant Sharma
Ishant Sharma is the experienced bowler in this team. Who can forget his threatening bowling to Ricky Ponting when India toured Australia? In 58 Tests, he has taken 178 wickets at an average of 36.75 with 7 for 74 being his best.
Mohammed Shami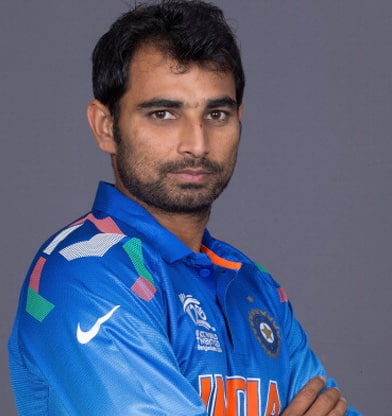 Shami, on his day is a match-winner. His bowling has been appreciated by one and all. In 9 Tests, he has taken 32 wickets at an average of 36.31 with 5 for 47 being his best.
Stuart Binny
Stuard Binny has performed well and is a decent all rounder who will provide power to both the batting and bowling department.
Umesh Yadav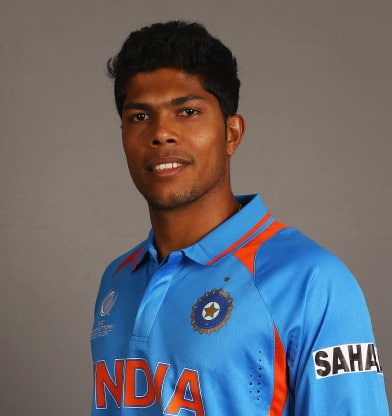 Umesh Yadav is another paceman who is a match winner on his day. Umesh Yadav has played 9 Tests, took 32 wickets at an average of 32.50 with 5 for 93 being his best.