Life is all about the choices we make. The right and the wrong, together decide the course of one's life. But when one is in love, everything seems to be falling in place and the world seems so right.
Imran Khan, the 62-year-old Pakistani cricketer turned politician, has tied the knot in secret with former BBC regional anchor Reham Khan. His countrymen did not take kindly to the news, given that Pakistan is going through internal crisis.
And on the last day of 2014, Khan tweeted, "The reports of my marriage are greatly exaggerated."
 
 
 
 
Jemima Goldsmith
The famous proverb 'everything is fair in love and war' fitted accurately when 19-year-old billionaire heiress Jemima and 43-year-old cricketer/playboy Imran fell in love with each other. Jemima now lives separately in London since they divorced in 2004. They have two sons.
 
True or not, here's a look at the women who figured prominently in his life:
 
Zeenat  Aman
Sparks flew when they met during one of Pakistan's tours of India in the 70s or 80s. But because of unforeseeable circumstances they drifted apart.
 
Benazir Bhutto
They were both young and wild while at Oxford, and reportedly, quite close. The biography of Imran Khan by Christopher Sandford reveals that Bhutto was infatuated with Khan, whose mother apparently showed interest in arranging their marriage. But by then, the two were no longer involved with each other.
 
Sita White
Imran's romance with Sita White started in 1987, and ended in a bitter court battle and determination of paternity. The court ruled that Imran was indeed the father of Tyrian, White's daughter. Imran first strongly denied the judgment then accepted that he had indeed sired Tyrian.
 
Reham Khan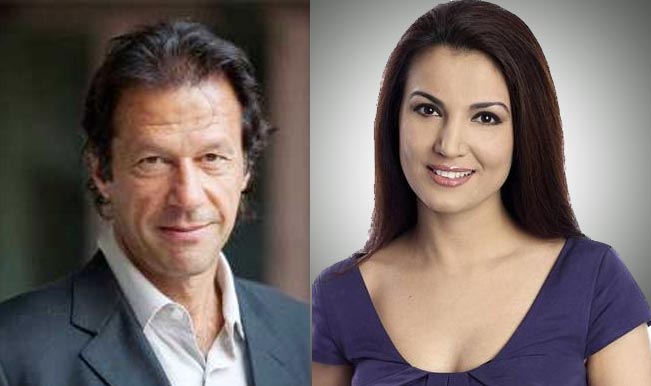 Khan has secretly married former BBC anchor Reham Khan in a hush hush wedding, sources confirmed.
Imran is believed to have tied the knot last weekend with Pakistani news anchor Reham, 41, who is a divorcee and mother-of-three.
She lived in Britain for part of her previous marriage, when she was a weather girl and presenter on the BBC regional news programme 'South Today'.
There has been no official announcement from the couple yet.
Other relationships which caught media attention, and the gossips including actresses Stephanie Beacham and Goldie Hawn, ex-model Marie Helvin, Lady Liza Campbell, TV presenter Anastasia Cooke and Lord Rothschild's daughter Hannah.