The Champions League quarter-final draw delivered just about everything a football fan could have asked for.
The last eight of Europe's top competition will feature two mouthwatering clashes between big players, a fascinating clash of two dedicated, intelligent overachievers and the meeting of perhaps the two most exciting young teams in Europe.
---
JUVENTUS vs BARCELONA
---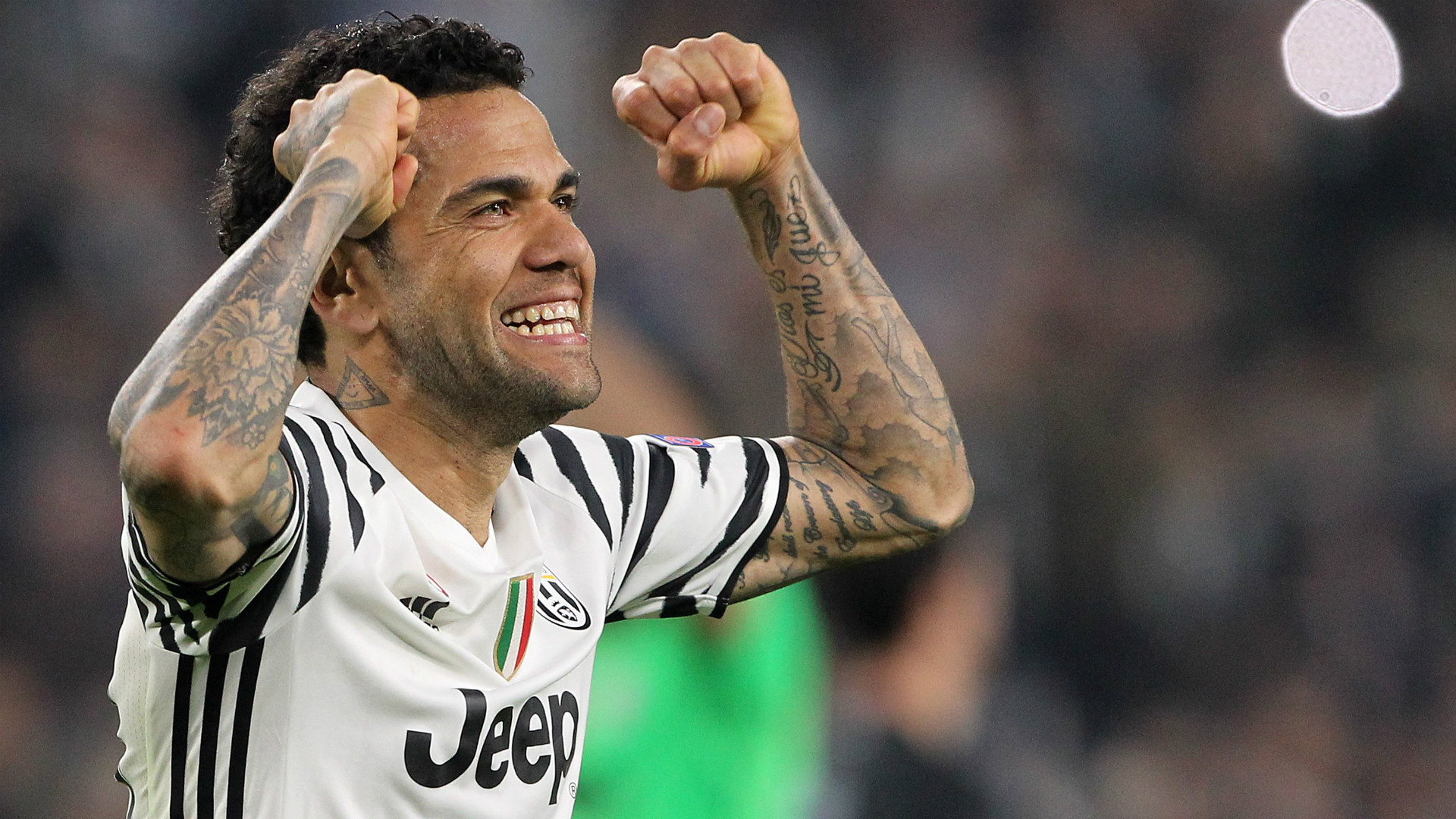 Juventus have quietly progressed to the quarter-finals with one of the two unbeaten records remaining in the competition (the other belongs to Real Madrid). They have conceded only two goals so far and have been particularly good away, winning four out of four against Porto, Lyon, Sevilla and Dinamo Zagreb.
None of those teams were strong contenders to win the Champions League but none were pushovers, either. It's relevant, anyway, because they face the challenge of visiting Camp Nou for the second leg of this tie which, as Paris Saint-Germain crashed out, is an extremely tough proposition.
It's debatable whether this Juve team, without Paul Pogba, Andrea Pirlo, Arturo Vidal, Carlos Tevez and Alvaro Morata, is better overall than the side that reached the final in 2015 but it has retained its defensive identity and arguably now has more goalscoring punch between Paulo Dybala and Gonzalo Higuain.
This is also a battle of one definitely outgoing manager and another who will probably move on at season's end and despite almost incessant success, they both still have something to prove. Luis Enrique has already won this competition and demonstrated the tactical credentials some had doubted in the second leg against PSG, but he will only really shut his critics up by lifting the trophy again. There is less doubt about Massimiliano Allegri's aptitude, but he is yet to push the Bianconeri over the line in Europe.
| Leg | Date | Time (IST) | Venue | | |
| --- | --- | --- | --- | --- | --- |
| 1 | Wednesday, April 12 | 1:15 AM | Juventus Stadium | | |
| 2 | Thursday, April 20 | 1:15 AM | Camp Nou | | |
---
BORUSSIA DORTMUND vs MONACO
---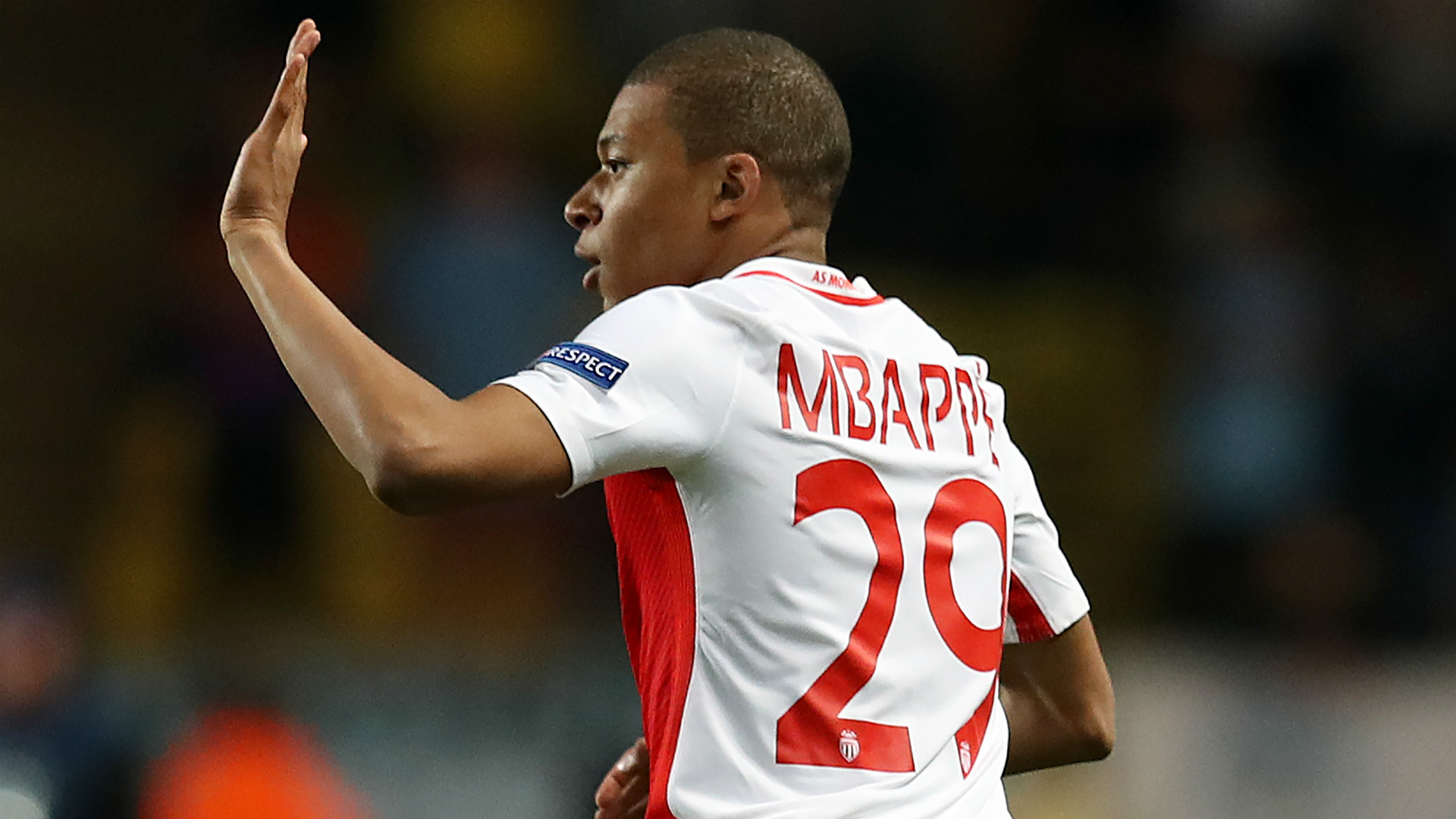 It should be a tremendous battle between two young, free-spirited attacking teams and a clash of two players who could, along with Antoine Griezmann, make France the most exciting national team in the world .We are talking about Kylian Mbappe and Ousmane Dembele, of course, neither of whom have hit age 20 – Mbappe won't until December 2018 – but are nevertheless increasingly relied upon by their clubs as the main source of goals and creativity respectively. Mbappe's explosiveness and a predatory instinct in the penalty area are remarkable and Dembele might already be the best dribbler in world football.
While both teams have immense goalscoring potential, however, what might give Dortmund the edge is their sturdier record at the back. Monaco blew up in the first leg against Manchester City but Pep Guardiola's men never really seemed to believe they could keep them at bay for long periods and duly lost the return fixture; Dortmund, on the other hand, tend to win high-scoring games and are rarely badly beaten.
| Leg | Date | Time (IST) | Venue | | |
| --- | --- | --- | --- | --- | --- |
| 1 | Wednesday, April 12 | 1:15 AM | Signal Iduna Park | | |
| 2 | Thursday April 20 | 1:15 am | Stade Louis II | | |
---
ATLETICO MADRID vs LEICESTER CITY
---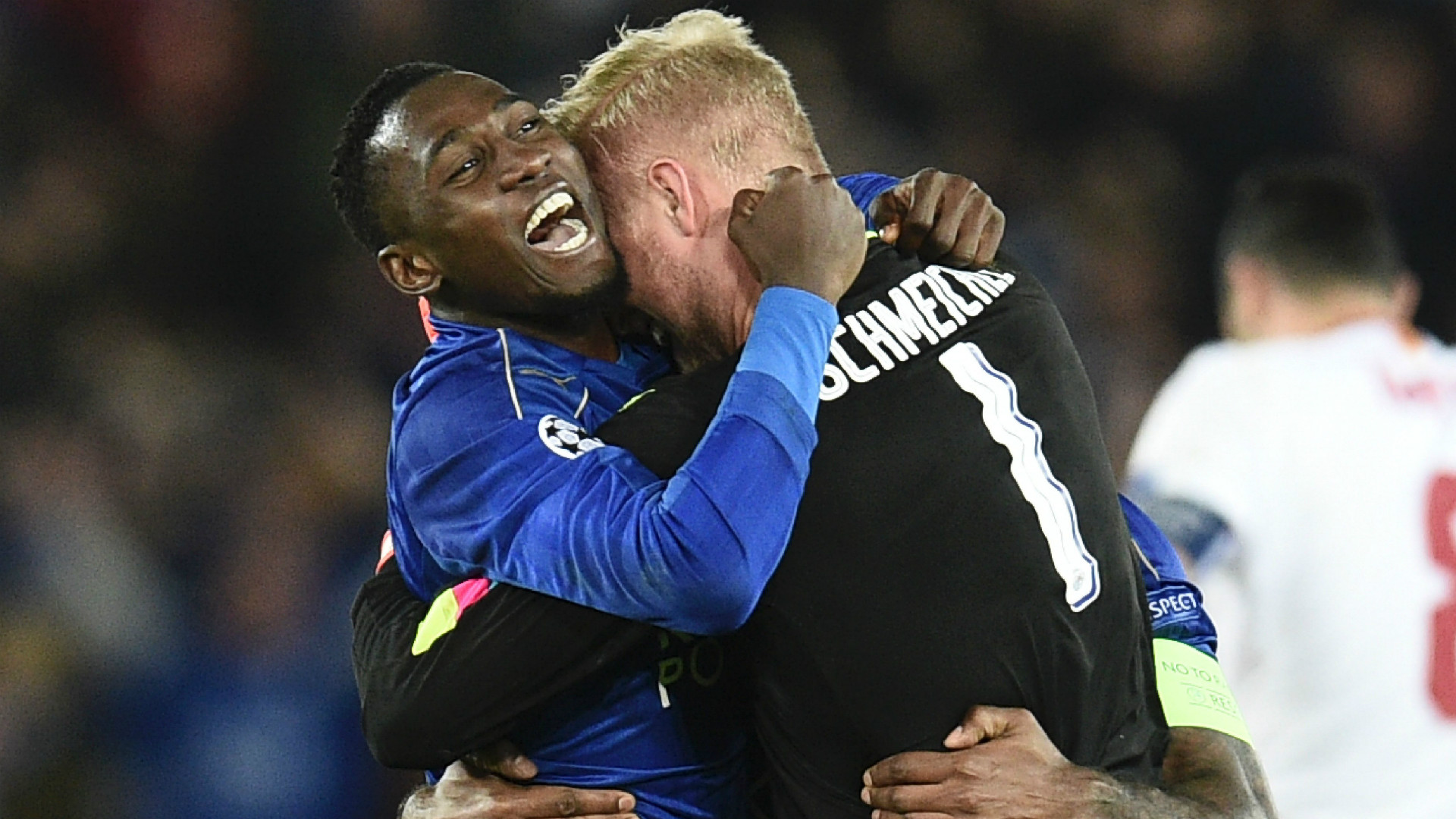 These two clubs are alike in many ways; both defied the odds to win league titles and though Leicester City's triumph was a greater shock, given the relative size of the clubs, it might be argued that Atletico Madrid's toppling of the two biggest clubs in the world was equally impressive.
Leicester, after all, have seen off Sevilla, currently five points better off than Atletico in La Liga. They did enough to stay in the tie in Spain despite it being evident that Claudio Ranieri may be nearing the exit door and, revitalised since Craig Shakespeare took charge, played the home leg almost entirely on their own terms, recording an impressive 2-0 victory.
| Leg | Date | Time (IST) | Venue | | |
| --- | --- | --- | --- | --- | --- |
| 1 | Thursday, April 13 | 1:15 AM | Vicente Calderon | | |
| 2 | Wednesday, April 19 | 1:15 AM | King Power Stadium | | |
---
BAYERN MUNICH vs REAL MADRID
---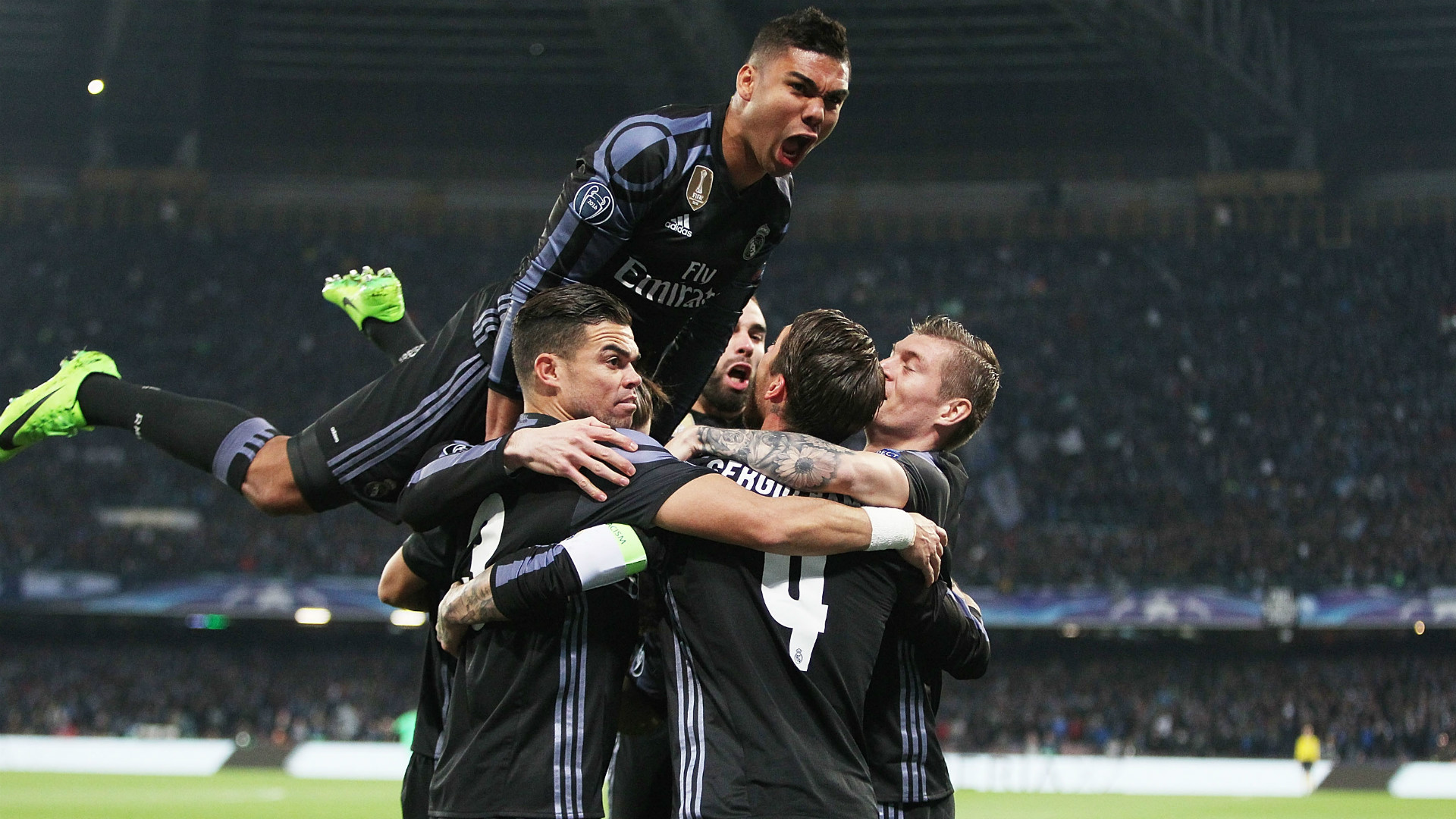 No one is more decorated in this competition than Carlo Ancelotti; he won the European Cup twice as a player and has lifted the same trophy three times as a manager, with the most recent of those victories coming as coach of Real Madrid. At his side, of course, was Zinedine Zidane.
Now Zidane, who won the Champions League once as a player and already has his first medal as a manager under his belt, is attempting to catch him. He is also attempting to match another Ancelotti feat by winning the trophy in back-to-back years, which was last done nearly 30 years ago by the AC Milan teams Ancelotti starred in midfield for under Arrigo Sacchi.
For Madrid, the time is undoubtedly now and Zidane is aiming to make this a golden era rather than just one last flourish for the Cristiano Ronaldo-led team. They look much less reliant on their star for goals nowadays, which is good news because though he has remained prolific in La Liga, he has just two goals in Europe this season. That Madrid have come this far relatively unscathed with his best still to come is not a good sign for their rivals.
| Leg | Date | Time (IST) | Venue | | |
| --- | --- | --- | --- | --- | --- |
| 1 | Thursday, April 13 | 1:15AM | Allianz Arena | | |
| 2 | Wednesday, April 19 | 1:15AM | Santiago Bernabeu | | |