Even though no one day can be enough to contain the affection and love that children share their father. But none the less, we have been given the chance to honour the biggest hero of our lives' with Fathers' Day. While us, children have been bestowed with gifts and surprises from our fathers, throughout our lives, it is time to give just a little back to him.
So here are few ideas for some amazing presents that fathers would accept with open arms.
A book
Books can easily transport a reader to a different world, and sending sweet papa to a world of his wishes would be a pleasant change. Whether the book is on more sombre tones, like Charles Bukowski's Ham on Rye, or surreal art such as Gods without men, by Hari Kunzru, a good read is always a journey worth going through.
Picture collage
Pictures are the closest link to recreating memories. Emotions can be brought, and memories cherished with a photo collage, reminiscent of good old times, and a reminder of the deep bond that you and your family share with your dad.
ALSO READ: Don't be a bummer, learn how to chill this summer
smart watch: If your dad is tech-savvy, and loves the idea of a big wonder in a small package, then the smart watch is the gift for him. It is the best combination of geeky and stylish, and will get daddy stay connected with just a tap on the wrist!
Grooming kit
Help daddy stay prim and perfect with his very own grooming kit. It will give him a feel-good factor, and "getting ready to go out" won't be a non-affair anymore.
Pen Leather folder
Helping your dad stay systematic with a smart Leather folder would be wonderful present that he is sure to love. He can stay organized, while staying perfectly sophisticated at the same time.
Barbeque stand
Nothing can more fun and rekindling for a family than a hot grill, and some chopped veggies. A barbeque is the easiest way to bring loved ones even, and make the idea of a cook out super exciting.
All in one tool kit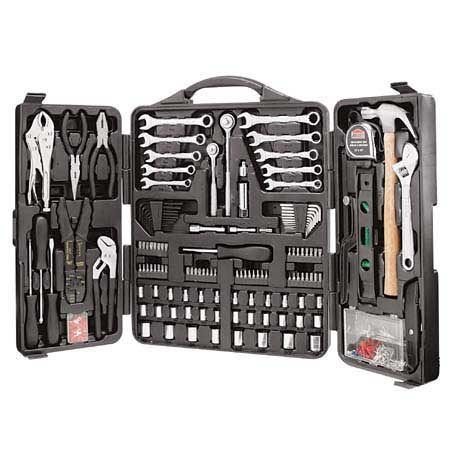 If dad likes to fix the small nitty grittys in the house on his own, then gifting him a handy all in one tool kit would make him feel self-sufficient, and more of the superhero that he already is.
ALSO READ: These Bollywood Stars Are Taking Gym Goals To A Whole New Height
Customised T-shirts
Customised t-shirts are a great way to express love as well as to incorporate your dad's interests in one outfit. Whether it is his favourite sport's jersey with his name on its back, or some quote he likes to frequently put across, this is one gift that would keep getting cozier, as it gets older.
Holiday voucher
Sending the man who works hard all year round to show us around the world on a vacation would be a gift that would always stay with him in his beloved memories. Choose a destination which suits your expense and his preferences. For him, and mommy, it could be like a second honeymoon, and show them that its never too late for an adventure or some fresh location switch.
DVD sets
Your dad would love to sit back and watch his favourite movies on replay. It could also bring the family together for some cheery movie nights.
Golf set
A man of class would admire this as a gift, and would cherish this with every shot he embarks in the ground. It could be a great weekend activity for him and his buddies, and you can tell him to thank you later!
ALSO READ: Man dies while watching 'The Conjuring-2' in theater
Gift card
Gift cards give the user the freedom to choose their own gifts. If your dad is a man of mixed tastes who likes to make his own choices, then a gift card is the way to go!